The Movie List – Top 10 Greatest Movie Spies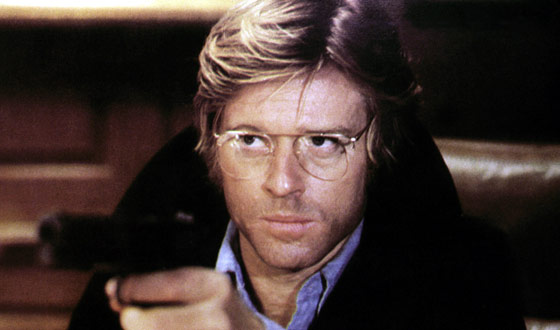 They're slick. They're suave. They know how to wear a tux. They also leave a trail of bodies wherever they go. What's up with these guys? Tonight, we count down the top fifteen spies (and penetrate their secret identities).

10. Ethan Hunt (Tom Cruise), Mission Impossible (1996): The original TV cast played the baddies, but Cruise fans were happy he was cast as a spy capable of anything.
9. Jason Bourne (Matt Damon), The Bourne Identity (2002): Bourne isn't even this spy's real name! The amnesiac got his moniker from a passport in a safety deposit box
8. Sam (Robert De Niro), Ronin (1998): This Cold War spy will do anything to keep a briefcase safe from the Russians… If only we ever found out what was in it.
7. Austin Powers (Mike Myers), Austin Powers (1997): Myers shagged his way through three spoof movies about the hilarious spy who really sinks his teeth into his work.
6. Mr. and Mrs. Smith (Brad Pitt and Angelina Jolie), Mr. and Mrs. Smith (2005): Who knew this spy-flick was actually based on an obscure '90s TV show? It got far more attention for it's stars' sexy on (and off) screen exploits.
5. Jack Ryan (Alec Baldwin), The Hunt for Red October (1990): It takes a real man to tangle with Sean Connery and that's what Jack Ryan does, even if Baldwin didn't make it into the sequel.
4. Derek Flint (James Coburn), Our Man Flint (1965): This '60s spy one-upped all the rest when it came to girls, guns, groovyness and gadgets.
3. Joe Turner (Robert Redford) in Three Days of the Condor (1975): This spy was well ahead of his time. His feats include making nerds cool and uncovering a CIA conspiracy.
2. Harry Tasker (Arnold Schwarzenegger), True Lies (1994): Tasker has the skills you want in an super-spy. The ability to tango with terrorists and Jamie Lee Curtis? Check!
1. James Bond: 007 has made over a billion at the box office, bedded beautiful women, inspired hit songs and spawned dozens of imitators.
Want to rank these (and five other) great movie spies?

Read More