Uncategorized
Q&A – Young Victoria's Emily Blunt Talks About Loosening the Corset and Letting It Rip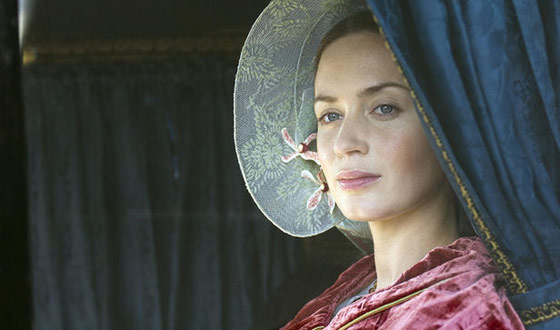 Young Victoria's Emily Blunt Talks About Loosening the Corset and Letting It Rip" width="560″/>

Nothing ensures an Oscar nomination like playing royalty, especially those female monarchs from across the pond — just ask Helen Mirren (The Queen), Cate Blanchett (Elizabeth and Elizabeth: The Golden Age), and Dame Judi Dench (Shakespeare in Love and Mrs. Brown). With The Young Victoria, Emily Blunt steps into the pool. The actress talks about how she made her version of Queen Victoria someone quite unlike the widow in black.
Q: What do you make of all the Oscar buzz?
A: It's so weird! It's sort of a meat market, the whole awards thing, and I don't think you can predict it anymore — who's going to like what you've done, if it's worthy or not. And hopefully, that's not why you make a film, because if you're distracted by that, or only striving for that, you don't do it justice. But any buzz around the film is good, so that people will see it!
Q: The producer of this film, Graham King, has been making the rounds saying how you came to him and demanded to get the role, and wouldn't leave the room until you got it?
A: Graham has had a field day with this story! [Laughs] He makes
it sound like I barraged my way in and beat up security to get in the
room! What happened was I had heard about the script, I knew there
would be a wave of women interested in it, so I got in there early and
asked him to give me a go. All I did was pitch it, "This is why I think
I can play her," and then he gave me the part.
Q: What was the pitch?
A: Well, I had a non-existent knowledge of Queen Victoria's
early years. Like everyone else, I thought of her as an old lady
dressed in black. My mom had told me about her, though, that she had a
very loving relationship with Albert, that they had lots of kids, and
that he died young. So the mourning, that wasn't who she really was. My
take on her was that she was a young girl who was very in love for the
first time, and she was in a job where she felt way over her head. So I
said to Graham, "She's rebellious. She's a survivor." I didn't want to
approach her as the English rose, but as a young girl who was fighting.
Q: What sort of access did you get to royal documents and diaries?
A: I got to go to Windsor Castle to see everything, from her
paintings, to the letters that she and Albert wrote to each other, and
music he wrote for her, and the diaries were wonderful to see. Couldn't
touch them, but I did see them through a glass case. I could hear her
voice a bit in how she was writing, and she turned out to be the
antithesis of what I thought.
Q: How? And how did that help you find the character?
A: She was so passionate, even how she wrote who she loved or
hated and why, pages of it. She'd dance all night until four in the
morning, she'd ride all day, and she would laugh and laugh. People
would talk about how she would laugh so hard at dinner that food would
fall out of her mouth. But you couldn't quite read her from her public
persona. So that was a good starting point, the suppression of
everything. But once you got her in private, she'd loosen the corset
and let it rip. I liked that, the dual existence she had in her life.
She was a really joyous person.
Q: Until Albert died…
A: I think she lost her vitality then. When he died, she said,
"How am I supposed to go on with half of my soul missing?" I think what
the film offers is, if you have this image of her as the widow in black
for all those years, what she was actually mourning. She was an
absolute person who dealt in extremes, and so that was the only way to
mourn him, to her. And I understand her inability to recover.
Q: What did you think about Judi Dench's take on Queen Victoria in Mrs. Brown?
A: I saw it, but I didn't want to emulate what Judi Dench had
done. But I was just talking to Billy Connolly [who played John Brown]
about this while we were working on Gulliver's Travels, how he
spoke to her like she was a real person. He called her "woman": "For
god sake's, woman!" He had that forthrightness. And she needed it, to
shock her out of her grief. He got her outside again, and pulled her
out of the grave, essentially. And she was buried with something of
Albert's, and something of John Brown's. No one really knows what
happened between them, that's murky waters there!
Check out what actors Jeff Bridges, Joseph Gordon-Levitt, Christopher Plummer, Jeremy Renner, Carey Mulligan, and Anna Kendrick have to say about Awards Season 2010.
Read More