Uncategorized
Q&A – Leap Year's Matthew Goode Compares Rom-Coms to McDonald's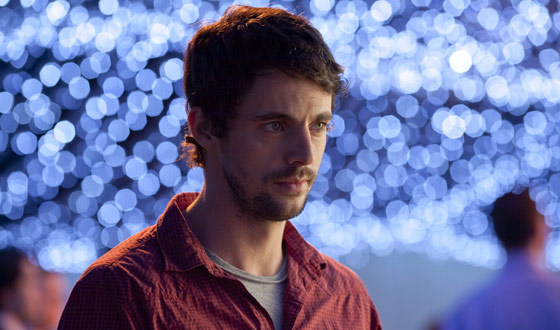 Leap Year's Matthew Goode Compares Rom-Coms to McDonald's" width="560″/>

Scarlett Johansson dumped him in Match Point, Piper Perabo dumped him in Imagine Me & You, and Ben Wishaw dumped him in Brideshead Revisited — but Matthew Goode finally gets lucky in Leap Year, and it's about time. Though he's been called the next Brad Pitt (as well as the next Hugh Grant), Goode is just starting to make headway as a romantic lead, this time teaming up with Amy Adams. The actor (and new father) spills the goods on what scares him, how romantic comedies are like McDonald's, and what he wants to do with Woody Allen before he dies.
Q: If Adrian in Watchmen was the smartest man in the world, how would you describe some of your other characters? Which was the sweetest, or the sexiest?
A: I've never been cast as the sexiest man! Heck [from Imagine Me & You] would be the sweetest man in the world. Tom [from Match Point] would be the most English. Gary [from The Lookout] would be the most likely to end up dead. Jim [from A Single Man] would be the most faithful. Declan [from Leap Year], he's the surliest. And Mike [from the upcoming Cemetery Junction] would be the biggest a–hole in the world, I think. He's such an idiot. But he was fun to play. And so was Gary. I don't think anyone was expecting a public-school educated Brit to play that part!
Q: Which was harder, the American accent in The Lookout, or the Irish accent in Leap Year?
A: I found this one very hard, to do the west coast of Ireland. I
spent a lot of time with a vocal coach in Dublin, and when we started
filming, they couldn't understand a word I said because it was really
thick, so I had to tone it down. I liked it thick, though. It would
have made my character Declan sound more feral! The American accent,
though, is what scares me. I can do it, but I have no confidence in it.
Even with the accent, you don't have the cultural identity.
Q: In Leap Year, Amy Adams goes to Ireland to
propose to her boyfriend, because of a tradition there that allows
women to propose on Leap Day. But she's a modern woman — couldn't she
propose anytime and anywhere she wants?
A: You found a loophole in the script! [Laughs] It's quite true,
and I'm right with you there, she could do it anytime she wants. But
this gives it a heightened romanticism. She's compelled to go once she
finds out about this tradition. It gives her the impetus.
Q: It's just that some romantic comedies have this way of…
A: … making women look like idiots? I know. It Happened One Night
has been the blueprint, and you rarely see anything different. I think
it's partly because the main audience is women, and it's comforting to
see the same story over and over again, like being in a different place
and there's a McDonald's there. But Amy's not an idiot here, she's more
likable, if annoying at first. It's meant to be good fun, a good bit of
entertainment. I don't write them! If I did, there'd be lots more swearing.
Q: Of all your co-stars who've played your romantic partners, who would you want to work with again?
A: Crikey. Colin Firth, but in something different [where we're not gay lovers]. He was so fantastic [in A Single Man],
he just worked his ass off in that one. And Woody Allen, as far as
directors are concerned. He wrote me a lovely note, saying, "We must
work in a comedy someday." So hopefully he'll give me a call one day
before he dies. No one's aware of his own mortality than him! [Laughs]
I'm indebted to him either way, but I would love to do a more
substantial character for him than what I did in Match Point,
so I can work with him more closely. All I can hope for is to keep
working. Meet some more great directors; learn from some really good
people. Buy me and the missus a nice house in North London. And it
would be nice to be able to give some opportunities to a few friends.
Q: The cliché about actors is they all want to direct. Do you?
A: I've thought about writing, but it hasn't happened
yet. It's like schoolwork — you start doing your revisions two nights
before you're compelled to turn it in. When I have to, that's when I'll
get off my ass. But I don't think I know enough about acting to direct.
You need to be a slight megalomaniac, not where you want to take over
the world, but where you want to make every single decision and the
buck stops with you. It's an awful lot of stress. And it's difficult
enough dealing with a 10-month-old child! Although if parenting were
like directing, this would be like the Coen brothers.
Read More