Uncategorized
Q&A – Joseph Gordon-Levitt's (58) Days of Oscar Thoughts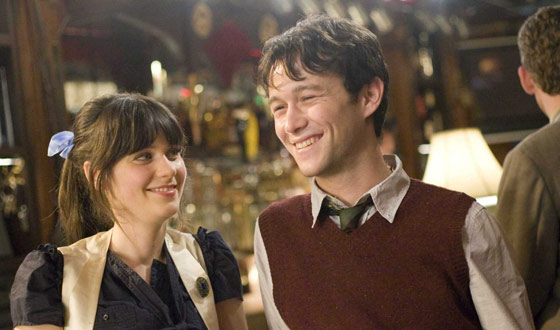 Joseph Gordon-Levitt has won praise as an up-and-coming actor for years, but (500) Days of Summer is the first of his credits to garner him a Golden Globe nomination. The actor talks about how he grounded his performance in the unconventional anti-romantic comedy, and what the movie's Oscar chances are.
Q: What do you make of all the Oscar buzz around the movie? What should it be nominated for?
A: Geez. Well, full disclosure, I haven't answered any questions about this at all, so I haven't put any thought into this. I would probably nominate Marc Webb for best director. I honestly think that guy is going to generate a ton of movies and he's the ideal director, because he's got both sides of the coin: He's technically savvy, but his technical savvy allows him to concentrate on what's important, which is generating an authentic emotional moment.
Q: So besides your own film, what are your other picks?
A: Mo'nique and Precious should win, or get nominated at least. That, and A Serious Man, and Up, and The Brothers Bloom.
Q: It's rare for comedies to be nominated.
A: They always nominate heavy dramas, which are great movies,
but for some reason heavy dramas are considered [greater than
comedies]. From an acting standpoint, drama is not harder to do. To do
a proper, good, empathetic comedic performance that is at least as
impressive and heartwarming as a heavy, heavy performance, it's hard to
put one over the over. But to counter everything I'm saying, Capote
was totally dark, totally heavy, and I'm so glad that it won, because
more people get to see it, the filmmaker gets to make another movie,
and Philip Seymour Hoffman deserved that recognition. So while I don't
like thinking about movies as competitions, that's the good thing about
the Oscars: It puts films in front of a mass audience.
Q: Your performance in (500) Days of Summer could have gone any number of ways…
A: I remember, when I was on the fence about this film, I
thought: This could go either way. I was thinking about the dance
sequence, and how it has to be this fantastic moment, and wondering,
"Does that mean the whole thing has to be like that?" I wasn't sure,
and Zooey [Deschanel] felt really strongly, that no, it had to be
really real, and really grounded, and she was absolutely right. And I
thought, I probably do that too, when I finally kiss a woman I like. It
doesn't look like I'm breaking out into a full choreographed dance; I'm
probably smiling on the outside, and on the inside, it feels like that
scene. It feels like the whole world is dancing with you.
Q: What was it like to shoot that scene?
A: When I was a kid, I watched the "Thriller" video on TV, and I
danced along, like a lot of kids my age. But I never thought I was
going to be the guy, in front, doing something like that. I didn't even
realize it was happening during the shoot until I saw the playback. I
was looking forward, not behind me, so I didn't see all these dancers
doing the same thing I was doing — only better.
Q: Do you think your character, Tom, really loves Summer?
Or were you playing him as someone who's infatuated and doesn't know
what love is yet?
A: I think Tom has a simplistic notion of what love is. And it's
not his own notion of love, it's the conventional notion of love. Both
boys and girls are guilty of this — they're more concerned with, not
the actual person, but the fantasy of the person. You put them in a
role. And Tom projects on to her. It's not about who she really is.
It's about who he's convinced she is. And that's because Tom is very
into his taste, his sense of taste, when it comes to music, when it
comes to architecture… Summer's obviously got impeccable taste, but
that's not who she is.
So you're dealing with sweet, loving feelings, which was a
welcome change for me. I didn't have to be in pain all day. But it's
not purely light, since he gets his heart broken. It made a huge
difference to have Zooey, someone I know and trust, to play a romance
with. She made it easy. We did a movie really different from this ten
years ago, called Manic, and we've been really close friends
ever since. I would play her band, She & Him, every morning, on my
way to work every day, so I'd have these beautiful melodies, and her
voice, in my head. So it made it easy to be smitten with her.
To read more about the movie and Zooey Deschanel's take, click here.
Read More