Uncategorized
Q&A – Crazy Heart Made Jeff Bridges Unhealthy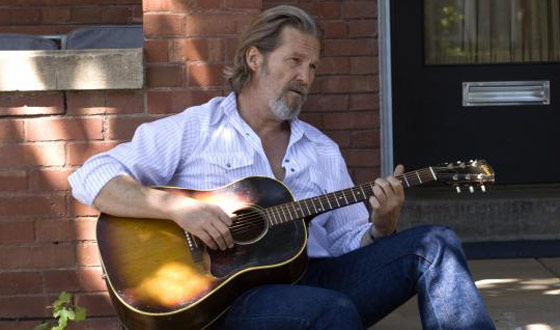 Crazy Heart Made Jeff Bridges Unhealthy" width="560″/>

Despite being nominated for his performances in The Last Picture Show, Thunderbolt and Lightfoot, Starman, and The Contender, Jeff Bridges has never won an Oscar. Crazy Heart might just change that for him, now that he's pocketed a Golden Globe and is up for a Screen Actors Guild award this weekend. Bridges gives us the low-down on how he feels about the awards talk, how he conceived his character, the washed-up country legend Bad Blake, and why it's good to be Bad.
Q: Robert Duvall, who's an actor and a producer on this, won his Oscar for Tender Mercies, playing an alcoholic country singer who tries to turn his life around with a young woman and her son, not unlike this a bit …
A: Robert Duvall, my god, he's the father of the whole thing! He's one of my favorite actors.
Q: What do you make of all the Oscar buzz surrounding your performance?
A: I like to be dug! [Laughs] I like to be appreciated for what I
do. I'm not counting any chickens, but I gotta say, it feels
good to
bring attention to a movie I'm so happy with. That's what awards and
festivals can do for a movie that can't afford big print ads.
Q: The music in the movie is getting almost as much attention as you are.
A: The acting and the singing are the same thing, they go hand in
hand as far as I'm concerned. I've always been looking for a movie that
has to do with music, but after The Fabulous Baker Boys, that
set the standard really high. And this one, they didn't have any music
when the script first came to me. There was no music, no songs, some
lyrics maybe, but no CD that came with it and no one at the helm of the
music, and that was an integral part missing, so I said no thanks.
About a year later, I crossed paths with T-Bone [Burnett], and he said,
"You know that script Crazy Heart? You going to do it?" It
came down to both of us saying, "If you do it, I'll do it." That was
the missing piece, and then it was "Oh, God, let's go!" It fit
perfectly.
Q: How did T-Bone and Stephen Bruton [who co-wrote the music]
help you conceive where your character Bad Blake fit in the country
music pantheon?
A: We all go back to Heaven's Gate, 30 years ago, and that
movie had a role model for Bad in Kris Kristofferson, because he
brought all his musician friends to that party, and every night after
work, we'd be jamming. That's kind of the birth of this movie. I like
to tell people Bad would have been the fifth member of the Highwaymen
— after Kris, Willie [Nelson], Waylon [Jennings], and Johnny Cash.
Those guys were certainly all role models, along with Hank Williams.
T-Bone gave me a timeline of the music that Bad might have listened
to growing up: Bob Dylan, Leonard Cohen, lots of guys who are not
thought of as classical country guys. Blues, because country is just a
white man's blues. And Stephen, he was the whole thing. His life so
closely paralleled Bad's — he was the guy driving from gig to gig,
hauling his own gear, and he had the problems with booze and other
substances. Any time he had an impulse of what it would be like for him
in that situation, I'd say, "Bring it on, Stephen," and that's all
there on the screen.
Q: Then what makes Bad bad? What's behind all the booze?
A: Well, it's like Fabulous Baker Boys, they both get
caught up in this myth that a lot of artists do, about suffering being
the source of their talent, and they keep that going, even if it's
unconscious. One of the things that's so wonderful about country music
is that it's the window to what's going on, what's painful in his life.
And Bad probably thought, "I used to be famous and I'm not anymore."
Q: How do you get into that mindset?
A: The boozing side, the unhealthy side, gaining that much
weight, part of the preparation was removing the governor. You want
that extra pint of ice cream? Sure! You want that extra drink? Go
ahead, man! You don't want to drink while you're working, but being a
little big hungover, that might work for you. But part of the role was
just to make it real and interesting, and to have compassion for him.
He despises parts of himself, the irresponsible drunk side, and he's
longing for someone to know him for who he really is underneath that.
Q: Will any of this prep work help you when you start up the remake of True Grit with the Coen brothers in March — in a role for which, I might add, won John Wayne his Oscar?
A: Oh, god, taking the governor off again! They're both
alcoholics! Damn it, I got to play a healthy, skinny guy sometime soon.
[Laughs]
Check out what actors Joseph Gordon-Levitt, Christopher Plummer,
Jeremy Renner, and Carey Mulligan have to say about Awards Season 2010.
Read More