Uncategorized
Flashback Five – Sundance's Most Memorable Hits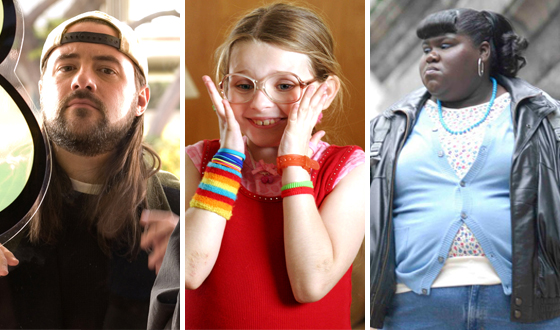 It may be the festival Robert Redford built, but it's hundreds of other filmmakers who have reaped the rewards of Redford's annual Sundance Film Festival. The current festival ends this Sunday, and only time will tell which movies break out into mainstream box office hits. Which Sundance success stories have left the biggest mark on American film? Let's have a look.
1. Precious: Based on the Novel "Push" by Sapphire (2009)
It may be a little too early to see how this one's going to finish, but Lee Daniels' intense inner-city drama already warrants inclusion on this list, having won the Grand Jury Prize at the festival, and picked up nominations in nearly every other awards race that followed. Not only that, but it's quickly becoming one of the highest grossing exports from the festival — ever.
2. Saw (2004)
At this point, many people don't realize that the series that launched a torture-porn empire started out as a tiny indie hoping to get picked up for distribution at Sundance. After making a splash there and at a few other fests, James Wan's movie begat six sequels, and inspired dozens of copycat movies.
3. The Blair Witch Project (1999)
Speaking of reinvigorating horror, this faux-documentary first started building buzz at Sundance, before building to a fever pitch around the country and becoming one of the highest grossing horror movies ever. Remember how terrifying this flick was way back when? Imagine watching it in the isolated mountains of Park City.
4. Four Weddings and a Funeral (1994)
You wouldn't generally identify a fluffy romantic comedy with indie-minded Sundance, but Four Weddings introduced Hugh Grant's charms and floppy hair to America, and made him (and writer/director Richard Curtis) into stars overnight. As soon as the movie premiered at Sundance, audiences knew it was a smash in the making — and it was, even getting nominated for Best Picture at the Oscars.
5. Reservoir Dogs (1992)
One of the biggest success stories in Sundance history — and movie history in general — is video store clerk Quentin Tarantino making good with this riff-tastic, bloody hit. Originally meant to be shot with friends on a budget camera, Harvey Keitel and Miramax helped Tarantino get the movie made the way he wanted. Its premiere at Sundance stunned audiences, heralding the arrival of a major new talent.
Honorable Mentions:
1. Little Miss Sunshine (2006) – It may be the most mainstream-baiting movie to go to Sundance, but it worked, grossing over $100 million at the box office, and turned Abigail Breslin into an unlikely movie star.
2. Garden State (2004) – Zach Braff's ode to lonely hipsters may seem grating now, but it perfectly captured the zeitgeist of a filmic era — magical soul-healing pixie girls and all. Indie film has never recovered.
3. Memento (2001) – It may not be the highest-grossing film out of Sundance, but Memento heralded the arrival of Christopher Nolan, who would later go on to make a little movie called The Dark Knight. And it also insured we would never look at photographs — or tattoos — the same way again.
4. The Usual Suspects (1995) – Speaking of indie filmmakers making good, Bryan Singer's mind-trip crime caper captured Sundance imaginations with one of the best ending twists of all time.
5. Clerks (1994) – No discussion of Sundance is complete without talking about Kevin Smith's micro-budget comedy, which not only launched his career, but scores of talky imitators unable to capture Smith's lightning in a bottle (including, some might argue, Smith himself).

Read More