Best Foreign Horror Movies of the '00s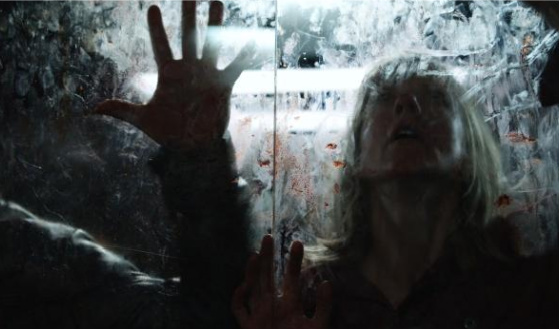 It was a good year for homegrown horror, but plenty of delights sneaked in from overseas. A few got theatrical releases, most went straight to DVD and almost all arrived in the U.S. a year or more after they were originally released. But that doesn't make them old news: There's nothing like seeing familiar fiends — ghosts, zombies, vampires — from an unfamiliar perspective. You could wait for the inevitable remake, but why not sample the originals? Here are ten movies that horror buffs should check out before they get put through the Hollywood mill.
10. High Tension/Haute Tension (2003)
Yes, French writer-director Alexandre Aja's white knuckle girl-vs-ghoul thriller, written by frequent collaborator Gregory Levasseur, lifts shamelessly from Dean Koontz's novel Intensity. But it's one kick-ass horror show nonetheless.
9. Calvaire/The Ordeal (2004)
Fabrice du Welz's bizarre cross between The Texas Chain Saw Massacre and Sonny Boy strands an itinerant singer who panders to the fantasies of deluded senior citizens in a muddy hell of rural perversion and insanity hidden within Belgium's desolate Hautes Fagnes region. Creepy and harrowing.
8. Invisible/Den osynlige(2002)
Forget that the 2007 Disney remake ever happened: Joel Bergval and Simon Sandquist's haunting adaptation of Mats Wahl's 2000 young adult novel about a high school golden boy trapped in a hellish limbo after a classmate beats him insensible is a not-quite ghost story that will haunt you for weeks.
7. The Substitute/Vikaren (2007)
Danish middle school students begin to suspect there's something very wrong with substitute teacher Miss Harms (Paprika Steen) and boy, are they ever right. But can they convince their parents before it's too late? Released direct-to-DVD by Sam Raimi's Ghost House Pictures, Ole (Nightwatch) Bornedal's teen-oriented (which is not to say childish) shocker is one of a kind, so naturally, there's a U.S. remake in the works.
6. [REC] (2007)
A lifestyle reporter stumbles onto the story of her life in Spanish writer-directors Jaume Balaguero and Paco Plaza's stripped down, first-person story of a zombie-virus outbreak and the cynical measures authorities take to contain it. The above-average US remake, Quarentine (2008), isn't a patch on the original.
5. Brotherhood of the Wolf (2001)/Le Pacte des loups
Christophe Gans' exhilarating mix of martial arts, horror, costume drama, political intrigue, sexual hijinks and costume drama pits 19th-century aristocrats against the Beast of Gevaudan, a werewolf-like creature laying waste to Southern France. It's a blast from start to finish, thanks in part to a multinational cast that ranges from Monica Bellucci to Mark Dacascos.
4. Pontypool (2008)
Zombie-loving semioticians take note: maverick Canadian filmmaker Bruce McDonald's Pontypool, loosely based on screenwriter Tony Burgess' novel Pontypool Changes Everything, combines undead terror and William S. Burroughs' notion of "language as a virus from outer space." It's trippy and scary at the same time, and Stephen McHattie is brilliant as a dyspeptic late-night DJ who finally has something real to rage about.
3. Imprint (2006)
Provocateur Takashi Miike's tale of a wandering 19th-century American adventurer's quest to learn the truth about the death of his lover, a Japanese prostitute, was made for Showtime's Masters of Horror series but deemed too disturbing for broadcast. Equal parts Thriller: A Cruel Picture (1974) and Memoirs of a Geisha (2005), it's utterly horrifying, perversely romantic and truly unforgettable.
2. Let the Right One In/Lat den ratte komma in (2008)
Tomas Alfredson and John Ajvide Lindqvist's melancholy movie charts the relationship between a bullied 12-year-old and a living dead girl who's been 12 "for a very long time." Set against the backdrop of a dreary Swedish housing complex during the dead of winter, it may be the best vampire movie of the decade — fingers crossed that the U.S. remake is one-quarter as good.
1. Martyrs (2008)
Another 2009 direct-to-DVD release in the US, French writer-director Pascal Laugier's polarizing movie was dismissed as intellectual torture porn and praised as an envelope-pushing examination of the transcendental through suffering: Suffice it to say that it's not for the faint of heart. Too bad Laugier is no longer attached to the Hellraiser remake — if anyone could put the "bite" back in Cenobite, it's him.
Read More