AMC News Twitters at Golden Globes on Sunday Night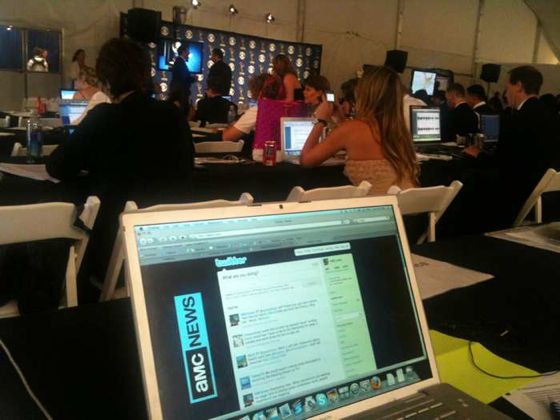 This Sunday night is the Golden Globe Awards and yours truly will be there on behalf of AMC News, live-tweeting the results exclusively from the AMC Golden Globe viewing party at the Beverly Hilton Hotel, the site of the ceremony.
Follow AMC News on Twitter now for the results and behind-the-scenes updates.
I'll be shacked up with cast and crew members from Mad Men and Breaking Bad watching the results live as they root on Mad Men, nominated for Best Dramatic Series, Best Actor (Jon Hamm) and Best Actress (January Jones).
And I want to hear from you. Send me a tweet to let me know what you want to see on Golden Globe night and who you'd like to hear from; I'll try and get some reaction from the folks at the AMC party. It all goes down live Sun., Jan. 17 at 8PM | 7C. Join the festivities with AMC News on Twitter.
Read More