Top Ten Porn Stars to Go Legit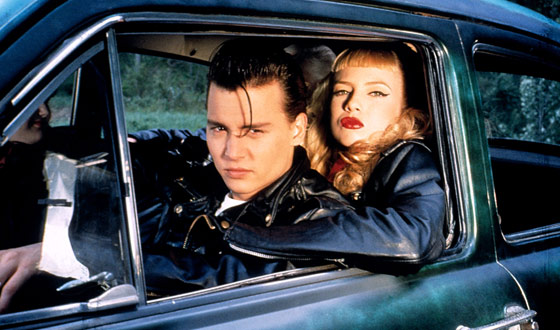 Hollywood is all about dreaming of upward mobility. Slip a script under a stall door, hand out a few business cards at a funeral and you could be writing Transformers IV! And despite what you might think, there's no rule saying porn stars can't work their way up the mainstream-movie ladder. In 2009, they popped up all over the box office — from Sasha Grey's high-brow turn in Steven Soderbergh's The Girlfriend Experience to a whole plethora of adult entertainers filling out the cast of Crank: High Voltage. Who's done it best over the years? Read on…

10. Kobe Tai
When Kobe signed on to make Very Bad Things (1998), she probably said to herself, "I'm proud to be doing this! This is certainly a little classier than what I usually film." Then she played a stripper who has sex with Jeremy Piven in a bathroom. He slams her head against a towel hook and she dies. Yikes! This movie is much like The Hangover (2009), but incredibly depressing and kind of hard to watch, earning Tai a spot at the bottom of the queue. She tried!

9. Jenna Haze
When filmmakers want characters in their movie watching something XXX, they don't just license an existing porn. Instead, many opt to shoot their own — with actual adult-movie stars, though featuring less graphic anatomy than a skin flick would. Such is the case with Jenna Haze, who acted out The Vagtastic Voyage in Superbad (2007). It may not be Oscar-worthy fare, but at least she got to go to the premiere!
8. Katie Morgan
Morgan seemed poised to make the jump into mainstream movies, as she recently starred in a variety of documentary specials that provided a funny, playful look into the world of porn. Unfortunately, her big movie break was as an adult movie star (this will become a pattern) in Kevin Smith's Zack and Miri Make a Porno, which no one saw. Still, for gamely supplying the giggles (and a hefty dose of T-and-A), she lands on the list at number eight.

7. Chasey Lain
Chasey Lain's foray into mainstream movies was excessively brief: She plays one of two young ladies who pleasure basketball phenom Ray Allen in Spike Lee's He Got Game (1998). That said, it's a scene that seared itself onto the eyeballs of many an underage male, so she beats out some of the lower performers on this list. As a bonus, the Bloodhound Gang immortalized Lain in "The Ballad of Chasey Lain," in which the star is stalked by a fan.

7. Ginger Lynn
Ginger Lynn, famously the first star to get a Vivid contract, got both the best and the worst deal on this list. The best because she didn't play herself, or a stripper, or a whore. She played a nurse! But also the worst because that was in American Pie: Band Camp (2005). "One time, at band camp…" is one of the most over-quoted lines of the naughts, yet a movie named after it is hardly the type of thing likely to rocket you to stardom. Lynn's mixed-bag role lands her at seven.

6. Veronica Hart
Hart and her fight to get custody of her child was the inspiration for Amber Waves, Julianne Moore's character in Boogie Nights (1997). Paul Thomas Anderson actually cast Hart as the judge in the scene where Moore argues with her husband over custody of their son. That gesture is both touching and sad. No jokes here! Just a tip of the hat and a solid sixth-place performance for the cleaned-up brunette.
5. Jenna Jameson
Despite being the most famous porn star of our time, and the first star to truly brand herself as an entrepreneur, Jenna Jameson has been in surprisingly few mainstream movies. Her big break into the mainstream consciousness was Howard Stern's Private Parts (1997), in which she played herself. After that, she starred in grade-a fare like Zombie Strippers (2008) and Porn 'n Chicken (2002), in addition to voicing herself on Family Guy. Not too shabby! But she's not as ubiquitous as…

3. Ron Jeremy
Pretty much everyone in the world knows the name Ron Jeremy… and also that he is very large. Jeremy has popped up all over the big screen: As a strip club DJ in Detroit Rock City (1999); as a picketing porn star in Crank: High Voltage (2009); and as just about every schlocky character imaginable in Troma movies like The Toxic Avenger IV: Citizen Toxie (2000) and Poultrygeist (2006).

2. Sasha Grey
A recent headline asked, "Sasha Grey… From Porn to Oscar?" Uh, no. Nonetheless, Grey has made the leap better than almost anyone else, starring in acclaimed director Steven Soderbergh's The Girlfriend Experience (2008) as a high-priced escort. Soderbergh apparently contacted her through her MySpace to offer her the role, and at first she didn't believe it was him. You should probably check your MySpace more often, huh?

1. Traci Lords
Traci Lords is the most infamous name on the list, thanks to the fact that she made most of her "adult" movies under the age of 18. But Lords made the best of it: She's appeared in everything from Cry-Baby (1990) to Serial Mom (1994), but her juiciest turn thus was in Blade (1998) playing a vampire soaked in blood at a rave. For making the switch so completely, Lords tops this list and earns a spot in the hearts of young men for many years to come.

Read More