The Ten Best Comic Book Movies of the Decade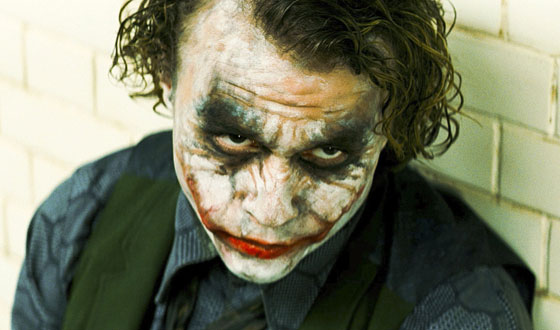 If the '80s were comic book movies' awkward childhood and the '90s its rebellious, hanging out withTank Girl teens, then the '00s was the decade when the genre finally grew up. Blockbusters like Spider-Man made superheroes the Kings of Hollywood, while indie gems like Ghost World proved that the genre could tell a multitude of stories. Check out the ten best movies of the decade. Collectively, they leave behind big shoes for the '10s to fill.
10. X2: X-Men United (2003)


While X-Men kicked off the decade in grand style, Bryan Singer's second outing is where the franchise really clicks. The casting and special effects fire on all cylinders, and the brief scenes of Wolverine's origin are far more effective than his recent solo outing. And darned if I don't tear up a little every time Jean Grey sacrifices herself. Sadly, this movie opened the door for Brett Ratner to ruin the series with X-Men: The Last Stand.
9. Watchmen (2009)


Watchmen is the far superior of Zack Snyder's comic book efforts (300 being a bit silly). A panel-for-panel adaptation of the comic, Watchmen dares to show superheroes doing decidedly un-heroic things. Jackie Earle Haley's Rorschach ranks with Hugh Jackman's Wolverine as one of the decade's best tough guy anti-heroes, while Billy Crudup makes you feel for a naked blue man. Dark and challenging, Watchmen will be the one we're still talking about next decade.
8. A History of Violence (2005)


David Cronenberg's gritty meditation on the nature of violence and family ties differs quite a bit from John Wagner and Vince Locke's solid graphic novel, but it's still a deeply layered and challenging work of art. The cast is flawless, with Viggo Mortensen creating a haunting portrayal of a man trying to escape his violent past and the underrated Maria Bello as the victimized wife. William Hurt is so good in his cameo, he even scored an Oscar nomination for it.
7. Ghost World (2001)


Terry Zwigoff's collaboration with artist Daniel Clowes is one of the decade's funniest and most moving comedies. (And as a satire of art school, it's also far stronger than Zwigoff's Art School Confidential.) The movie also adds something worthwhile to the Ghost World canon by boosting the role of Seymour, the melancholy record collector, who along with Thora Birch's Enid creates one of more offbeat and touching duos in recent history.
6. Spider-Man 2 (2004)


While I have a fondness for the first Spider-Man, most fans would agree the sequel gets everything right: The effects are better, the script is more emotional and Kirsten Dunst manages to be less annoying. Alfred Molina's Doc Ock is a well-developed villain with actual motivations, and you can't beat that climatic runaway train scene. Now hopefully the impending Spider-Man 4 can erase all memory of Peter Parker's Spider-Man 3 dance moves.
5. Road to Perdition (2002)


Sam Mendes' adaptation of this gritty period graphic novel has been somewhat forgotten in recent years. It's worth a second look for the gorgeous cinematography, tightly wound script and brilliant performances. Mendes brings the same keen eye for period detail that he did to the Oscar-nominated Revolutionary Road, while Tom Hanks turns in an understated performance as a mob enforcer desperate to protect his son. Plus, Paul Newman is wonderfully menacing in his final on-screen role.
4. Sin City (2005)


I can still remember the excitement of that first trailer, where Frank Miller and Robert Rodriguez achieved the near-impossible task of bringing Miller's stark, bloody crime saga to the big screen. The visuals astound and the eclectic cast (from Clive Owen to the late Brittany Murphy) is worthy of Pulp Fiction. And while The Wrestler officially launched him back into the big time, any true fan will tell you the tough but tender-hearted Marv was Mickey Rourke's real comeback.
3. American Splendor (2003)


How do you adapt an autobiographical comic book where the creator — lovable curmudgeon Harvey Pekar — inserts himself in every panel? You cast Pekar as himself (along with Paul Giamatti as his fictional counterpart) in this innovative quasi-documentary/scripted hybrid. Fiction blends into reality as the life of Pekar unfolds. Giamatti is hilarious (and moving in his monologue about finding other Harvey Pekars in the phone book), while 30 Rock's Judah Friedlander perfectly embodies the "genuine nerd" Toby Radloff.
2. Iron Man (2008)


By decade's end, comic book movies were more than little a dark. So it was refreshing to see a superhero flick that was fun without being brain-dead. Director Jon Favreau perfectly mixes laughs with real drama, and he gets an ace performance out of Robert Downey Jr. Oh, and there's also the little matter of the Nick Fury cameo, which announced that Marvel movie characters would finally exist in a shared universe, just like in the comics. For some, that was the movie moment of the decade.
1. The Dark Knight


What else? Christopher Nolan's epic drama forever changed the comic book movie landscape, (becoming the second highest grossing movie of all time in the process). Even without Heath Ledger's electrifying performance, the movie succeeds as both an action flick and an exploration of heroism in darkening times. It's the rare comic book movie that deserves to be considered a "classic," and one that joins The Godfather Part II and The Empire Strikes Back in the pantheon of sequels that far surpass the original. It's hard to believe this came from the same genre that once spawned Howard the Duck.
Got any other favorites to add? Let me know in the comments.

Nick Nadel writes for places like HBO and Asylum.com, and is the "geek" blogger for GuySpeak.com. Follow the Comic Book Movies column on Twitter for more superhero news and views.
Read More