The Movie List – Hollywood's Ten Least Convincing Teenagers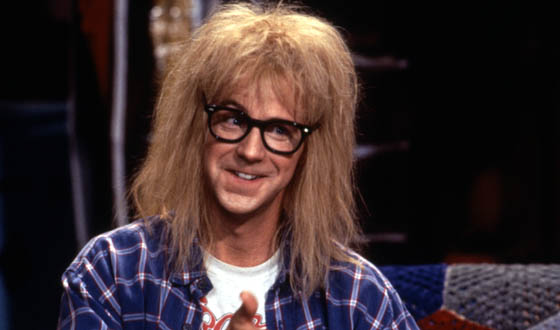 What scares Hollywood more than Godzilla or Frankenstein? The aging process! And it's even scarier when a "mature" movie vet is cast as a fresh-faced student. These are the actors who should have stuck to acting their age.

10. Stockard Channing, Grease (1978): She was a teen back in the '50s and played one in this movie. Too bad Grease was released in the late '70s!
9. Michael J. Fox, Back to the Future Part III (1990): By the time he made it to the Old West, Fox was ten years older than his character, Marty McFly.
8. Dana Carvey, Wayne's World (1992): Hanging out in your mom's basement is fine if you're in high school. It's pathetic when you reach 36.
7. Gabrielle Union, Bring it On (2000): Most 27-year-old woman who wear a cheerleader uniform tend to work in places charitably called "gentlemen's clubs."
6. Stacey Dash, Clueless (1995): Dash plays a "Valley girl." Since she was 29 at the time, "Valley woman" would be more accurate.
5. Alan Ruck, Ferris Bueller's Day Off (1986): While Ferris picked up girls, his sidekick plucked stray grays. You'd think by 29 he would've just gone for his G.E.D.
4. Jon Heder, Napoleon Dynamite (2004): Vote for Pedro? At 26, Heder was well beyond the legal voting — and drinking — ages.
3. Robin Williams, The World According to Garp (1982): He finally enrolls in college … as a 31-year-old. If only Williams would pick his major.
2. John Goodman, The Babe (1992): Goodman, as The Babe, was anything but. When he leaves home at age 19, Goodman was approaching middle age.
1. Robert Redford, The Natural (1984): Then 47, Redford plays a 19-year-old rookie at one point. Good thing stadium lighting is so flattering.
Want to rank these (and five other) unconvincing teenagers?

Read More