Games, Polls & Quizzes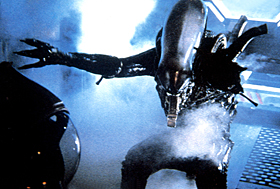 Have a scifi soft spot for the Alien films? Prove it! What is the designation of the planetoid at the center of Alien and Aliens? In Alien, the company orders Ash to capture one of the aliens. Who is given that responsibility in the sequel? Unleash your Alien franchise nerdery here.

See full on-air schedule for this year's AMC Fearfest.
Read More