Photos
Hail to the Chiefs (or at Least to Actors Who Channel Real-Life Presidents)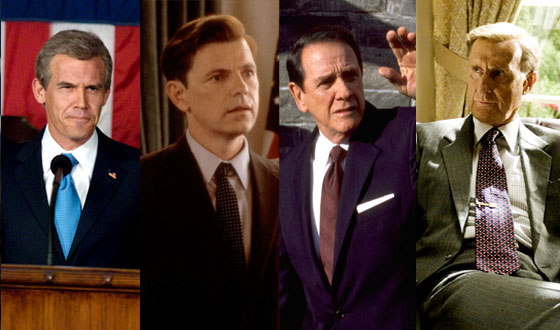 As Barack Obama's first year in office comes to a close, it's worth
taking a step back to reflect on the most important question of all:
Who will play him in the inevitable slew of biopics that could be
released at any moment? After all, it was only a year ago that Oliver
Stone's W. (2008) hit theaters. If and when an actor works up
the stones to play Obama, he'll have plenty of company — more actors
than you'd think have played U.S. presidents from Washington to Bush
(both of 'em). Click through to check out a gallery of the best and vote for your favorites!

Read More