Mary Robinette Kowal – The Many Fantastic Flicks of Mr. Roald Dahl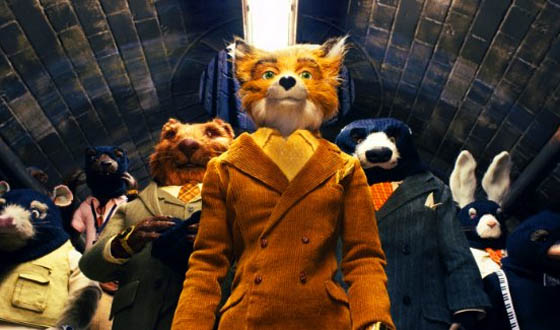 Fantastic Flicks of Mr. Roald Dahl" width="560″/>

There are few authors who have had as profound an influence on the fantasy movie genre as Roald Dahl. It's not just that so many of his stories have been adapted for the screen, but also that he was himself a fantasy screenwriter. You might think you know a Roald Dahl movie when you see one, but I'm willing to bet that a couple of his masterpieces will surprise you.
You Only Live Twice (1967)



Right off the bat, one of the biggest shockers: Dahl wrote a James Bond script. Is this fantasy? Not in any classic sense, but when you consider he added a carnivorous spaceship to the story, I think this has certain fantastical elements that come straight from Roald Dahl's imagination. What's significant here is that this was the first Bond movie to abandon the plot of the original novel and use only the characters and locations. Leave it to Dahl to trailblaze the territory that would one day bring us Die Another Day.
Chitty Chitty Bang Bang (1968)



James Bond wasn't the only Fleming story that Dahl had the pleasure of adapting into a screenplay, though in the case of Chitty Chitty Bang Bang, the weirdness of Fleming's story is a perfect fit for Dahl: With a flying car and zepplin-driving villains, the story belongs more to Dahl than to the man who made 007. It was also the perfect segue for Dahl to begin adapting his own stories for the screen, which he began work on shortly after his back-to-back Fleming fantasies.
Willy Wonka and the Chocolate Factory (1971)



This movie epitomizes what people think of when they hear the name Roald Dahl. Gene Wilder's Willy Wonka is funny and more than a little creepy. There's a surreal edge to the whole chocolate factory, which you'll see repeated again and again in Dahl's fantasies. Continuing in his tradition to date, the author wrote the original screenplay for this movie, though the task of completing it was left to writer David Seltzer. And when the movie came out, Dahl disowned it.
The Witches (1990)



In some ways this is the most straightforward of Dahl's plots. There are no flying cars, no Oompa-Loompas. Instead there are witches who want to rid the world of children — and the only things stopping them are three kids. The Witches introduces another recurring theme in Dahl's work, which is the resourcefulness and empowerment of children. In this case, two of his adventurous ankle-biters are turned into mice, yet they're still able to stop the witches and save the day.
James and the Giant Peach (1996)



Dahl's signature blend of the funny and scary makes macabre director Henry Selick the perfect choice to helm one of his stories — and so he did with this gem. You thought Willy Wonka was bizarre? At least a chocolate factory pretends to make sense. Here young James actually lives in a giant peach… after running away from his aunts, who care for him because his parents were eaten by a rhinoceros… who fell out of the sky. It only gets stranger from there, but as they so often do, Dahl and Selick use the strangeness to tell a moving tale about family and friendship.
Matilda (1996)



And speaking of resourceful children… Matilda (Mara Wilson) is unusual in the world of Dahl in that her parents are unpleasant people. Usually, the parents might be poor or dead, but otherwise have a good relationship with the child protagonists. Here you've got a girl who is way, way smarter than her parents and is pitted against the world's meanest principal. The movie feels like a stylized, but otherwise straightforward grade-school flick — until Matilda manifests psychic powers, that is. Then Dahl's usual bizarre themes take over and carry us away.
Charlie and the Chocolate Factory (2005)



Why yes, I am mentioning both Chocolate Factory flicks, because they are each totally different despite being based on the same novel. You know I love me some Johnny Depp, but the fact is, he's just not as scarily offbeat as Gene Wilder's Willy Wonka. Even so, the movie manages to tap into the oddity of Dahl's world. Plus, what this one catches (moreso than the original) is the devotion that Charlie feels for his family. Family dynamics often play a sizable role in Dahl's work — and as we've seen, they're never simple.
Fantastic Mr. Fox (2009)



Which brings us to the latest cinematic entrant into the world of Dahl. This movie is unsual in that the protagonist, Mr. Fox (George Clooney), is an adult, and that he's not a particularly moral character. He's a thief. The usual Dahl hero is put upon by unfair life circumstances and struggles to surmount them. Mr. Fox, however, brings misfortune on himself and takes the whole family down with him. Still, you see the devotion of family and the resourcefulness of Mr. Fox's son, both of which are Dahl-marks. More importantly, like all other Dahl stories, Fox is an adult morality tale masquerading as children's fare. Which is why Dahl's stories keep getting adapted, and why, hopefully, there's more to come.
Which Dahl stories would you like to see adapted?

Mary Robinette Kowal is the winner of the 2008 John W. Campbell Award for Best New Writer and a professional puppeteer. Her first novel, Shades of Milk and Honey, is being published by Tor in 2010.
Read More