Mary Robinette Kowal – The Ten Best Fantasy Movies of the '00s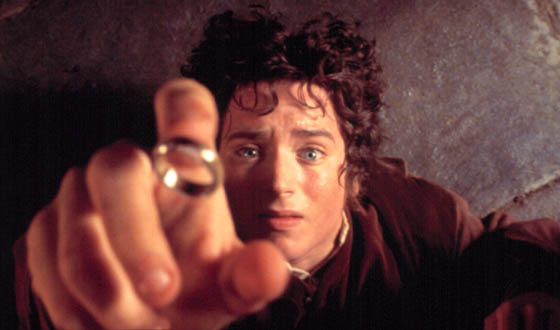 2010 is just around the corner, and as we come out of the aughts and into the teens, it seems appropriate to look back on the fantasy movies of the last decade. A few bad apples aside, we've seen some wonderful flicks in the last ten years. I've tried to pick out the ten best, which I have to tell you is no mean feat. In fact, I've cheated. Read on.
10. The Chronicles of Narnia (2005, 2008)
See, I told you I cheated: I'm tagging The Lion, the Witch and the Wardrobe as well as Prince Caspian here. The world of Narnia and the creatures that inhabit it come to life in these movies in ways that are surprising and (mostly) pleasant. Mr. Tumnus is spot-on and I do want to have tea with him. It winds up as number ten, however, because Aslan is in the uncanny valley and makes me uncomfortable every time he's on screen.
9. Donnie Darko (2001)


What a strange, strange little movie. But it's that strangeness that caught people's attention at the turn of the millennium and turned Donnie Darko into a cult classic. This is one of those rare movies that gets to use the word "unique" and mean it: It is menacing, funny, deeply twisted and not like any other fantasy you've ever seen. Definitely in my top ten, but not necessarily for everyone.
8. Harry Potter (2001 – 2011)
On a world-building basis, Harry Potter has captured the imagination like no other fantasy, nay movie series. Honestly: James Bond might be the only rival and he's in a totally different genre. The only reason Harry isn't higher on the list is that the first two movies felt labored in their adherence to the books, and later chapters are often flawed by being rushed.
7. Coraline (2009)



What's not to love about Henry Selick's stop-motion adaptation? Coraline the character is spunky and resourceful, and she faces a genuinely scary villain in the Other Mother. The production design too is visually striking in both the real world and the Other World — Avatar rumors aside, this fantasy might just prove to be the flick that made 3D viable.
6. Fantastic Mr. Fox (2009)
Animation for grown-ups! Breaking all the rules, Wes Andersen gives Fantastic Mr. Fox a visual appeal that is both retro nostalgic and utterly contemporary. Roald Dahl's stories often seem like adult fables masquerading as children's literature, and this movie pulls the mask right off.
5. Enchanted (2007)



Making a movie that's a send-up of every fairy tale cliché that has ever existed is no big deal. Enchanted, though, manages to subvert those clichés into a genuinely moving picture. Amy Adams's portrayal of Giselle is astounding because she somehow makes that Disney heroine naivete believable in a real world setting. It's still a chick flick, but it's a darn enjoyable one.
4. Monsters, Inc. (2001)
If you haven't seen this Pixar effort in awhile, I suggest going back and re-watching it. The movie has a fantastic premise that there really are monsters in your closet, but unfolds that idea to imagine a fantasy world powered by children's screams. It's beautifully paced and edited and pretty darn close to flawless. But not as game-changing as…
3. The Lord of the Rings (2001-2003)



This one probably changed the shape of fantasy filmmaking more than any other franchise out there. Peter Jackson melded the founder of modern fantasy storytelling with a video game aesthetic to make it accessible for people who think they don't like fantasy. Add in Andy Serkis's pitch-perfect portrayal as Gollum and Orlando Bloom's destiny-fulfilling role as Legolas and you have magic. Why isn't it No. 1? The bond between the characters too often gets sacrificed in the name of battle scenes.
2. Crouching Tiger, Hidden Dragon (2000)
This movie has it all. It has an epic plot, sweeping landscapes and an intimate romance. There's magic, a quest, honor and betrayal. It's got impeccable acting combined with some of the best fight scenes you will ever see. There's a reason this movie won four Oscars, and now it can add to its accolades my silver medal. Who gets the gold?
1. Pan's Labyrinth (2006)



Fairy tales are the basis for fantasy movies, and Pan's Labyrinth recognizes the darkness inherent in most original fairy tales. They exist, in part, to help us make sense of the cruelty in the world. Director Guillermo del Toro tells us a new fairy tale here through the eyes of Ofelia (Ivana Baquero), who is trying to cope with the cruelest of circumstances. In so doing the director captures the imagination of youth and the wonder and danger of magic. In every way, Pan's Labyrinth represents what contemporary fantasy can be, and proves Happily Ever After doesn't have to look like a genre cliche.
Disagree with my rankings? Hit the movie lists and vote for your favorite. Have a different fantasy movie in mind? Let me know in the comments.

Mary Robinette Kowal is the winner of the 2008 John W. Campbell Award for Best New Writer and a professional puppeteer. Her first novel, Shades of Milk and Honey, is being published by Tor in 2010.
Read More