Little People, Big Roles – Pint-size Talents Who Have Hit It Big in Hollywood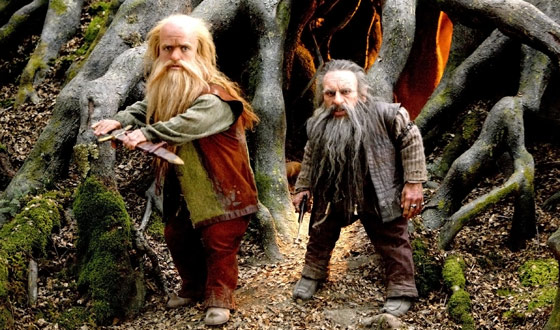 There may be no movie that the midgets and dwarfs of the acting world owe more to than The Wizard of Oz. But while you may not recognize any one Munchkin alone, there are plenty of little-people actors out there who you might be familiar with already. Judy Garland, for example, didn't reach five feet, and current Emmy-winning sensation Kristin Chenoweth barely makes the 4'11" mark. While roles for short actors are in short supply, these eight undersize talents are so good they've just about cornered the market. You'd probably know exactly who they are just by looking at their faces.

Gary Coleman 4'8″
One of the most notorious little people ever, Gary Coleman was a fixture in American culture from the moment he first stepped onto the screen, as Arnold Jackson, on Diff'rent Strokes. Alas, he never made it big on the silver screen: his most recent movie venture, Midgets vs. Mascots, was a strikeout. He claimed to be embarrassed by its portrayal of little people and said it put a strain on his marriage. Luckily, not all little-people actors go the way of Gary "What'choo talkin' 'bout, Willis?" Coleman, as evidenced by…

Peter Dinklage 4'5″
If the '00s were the Verne Troyer years (see below), 2010 looks to be the beginning of good times for Peter Dinklage. He's flown under the radar for over twenty years now, but he's notable for being cast in roles that don't always rely on his being a dwarf to get laughs. His breakout role was a poignant turn as the reclusive Fin McBride in The Station Agent. Major roles in Elf, The Baxter, and Find Me Guilty followed, and Dinklage has four more movies in the pipe for 2010 and beyond.

Billy Curtis 4'2″
Ever the champion of little people's rights, Billy Curtis is one of the better known Munchkins from The Wizard of Oz. He also happens to be the dwarf responsible for Judy Garland complaining that the Munchkins were "little drunks," proving that, yes, a little man can make a big impression. Curtis also starred in the all-little-person musical Western The Terror of Tiny Town and later proved he could rope in a serious performance, starring with the Clint Eastwood in High Plains Drifter.

Jordan Prentice 4'1″
While his turn as the legendary Howard the Duck is nothing to sneeze at, Prentice's recent role in In Bruges is certainly the highlight of his résumé: he plays a dwarf actor who is the center of his own story line, and he goes all out in his disturbing portrayal of the coke-addled racist. Prentice may be short in stature, but he owns the screen when he's on it, all the way down to the spectacular death scene — no small feat considering most of the time he's up against Colin Farrell and a pair of loudmouth prostitutes!

Zelda Rubinstein 4'0″
She may have been wrong when, as Tangina Barrons in Poltergeist, she said "This house is clear," but her status as an icon has little to do with her accuracy as a movie psychic. Those fateful words stand next to "They're heeere" as the movie's most iconic phrases, and if you're comparing screen time to remembered presence, Rubinstein takes the cake. While that was really her only major role, what a role it was.

Warwick Davis 3'6″
Depending on whether you're Generation X or Y, you'll know Warwick Davis either as the titular characters from Willow and Leprechaun or Professor Flitwick from the Harry Potter series. In fact, Davis is so good at what he does that he's being pulled into the Potter series to replace Verne Troyer as another main character — the goblin Griphook — in the upcoming Harry Potter and the Deathly Hallows: Part I. He's even created a talent agency expressly for little people like himself.

Verne Troyer 2'8″
While his Austin Powers character, Mini-Me, is almost more famous than his full-size "father," Troyer has had plenty of practice playing lesser-known minis, in such movies as Jingle All the Way and Pinnochio's Revenge. Unfortunately, a sex-tape scandal and his appearances on the U.K. Big Brother have led him to be known more for his off-screen antics than his contributions on-screen. Hopefully, a significant role in the upcoming Imaginarium of Doctor Parnassus will reboot what started out as a promising career.

Read More