Daily Scan for 12.07.09 – Dollhouse Ratings Sink, Terminator Is Unwanted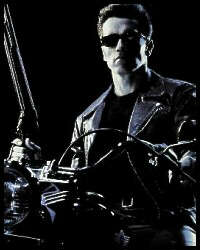 • Even after a month's hiatus and the constant hustling of the community, Dollhouse's ratings hit an all-time low last week. This one's toast, guys. Move on.
• The ruthless misogyny of the Marvel Universe is explained. I think this is more a result of the fact that mainstream comics enthusiasts tend to have… well… tentative connections with the opposite sex.
• Mark Millar's latest series, Nemesis, asks a question that is going to get the attention of DC's lawyers: What if Batman was the Joker?
• io9 makes a strong case that Halycon might not be getting any bites at the Terminator franchise because no one wants to buy it. That makes perfect sense: The franchise is played out. The television show was the best Terminator's been in years, and look how it ended.
• Shakespeare's Hamlet the way it was meant to be heard: in the original Klingon!
• Could Harlan Ellison be a good thing for the Star Trek universe?
Read More