21st Century Horror Is Proud to Present Eli Roth, Rob Zombie and Neil Marshall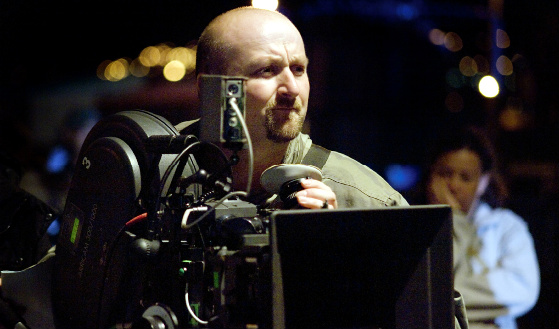 The decade now drawing to a close was clogged with pointless horror remakes and endless sequels, but it also introduced a slew of fresh faces. If the horror genre feeds on new blood, then fans have nothing to fear: It's not only alive and well — it's thriving. Here are ten writers and directors to watch… with the lights on and the door bolted.
10. Takashi Shimizu
With Hideo Nakata's Ringu (1998), Shimuz's first feature, Ju-On (2000), and its sequels made J-horror a world-wide phenomenon. Unlike Nakata, Shimizu directed the U.S. remake, The Grudge (2004), which returned $110 million on a $10 million investment; Gore Verbinski's 2002 The Ring made $20 million more — but cost five times as much. Terror is an international language.

9. Xavier Gens
Variations on The Texas Chain Saw Massacre are a dime a dozen, but French writer-director Gens did it right in Frontiere(s) (2007), his scarily polished first feature. Gens' stylish U.S. debut, Hitman (also 2007), went wrong; producers brought in a hired gun to do post-production reshoots. But he's in pre-production post-apocalyptic
thriller The Fallout, described as Assault on Precinct 13 by way of Lord of the Flies.
8. David Bruckner, Dan Bush and Jacob Gentry
In The Signal (2007), the end of the world is triggered by an electronic whine that drives people murderously crazy. Indie filmmakers Bruckner, Gentry and Bush, all members of the Atlanta-based film and theater collective POPfilms, individually wrote and directed three interconnected short stories whose disparate styles and POVs meshed seamlessly. That's no mean feat for old pros working from a single script: Who knows where they'll go next?
7. Rob Zombie
As a teenager in Haverhill, MA, future shockabilly star Zombie bicycled miles to see movies like Dawn of the Dead at the drive-in. His first movie, 2003's House of 1000 Corpses, is a pitch-perfect homage to '70s horror: Washed out, grainy and flat-out cruel, it could have played on a double-bill with Last House on the Left. Haters had their knives out for Halloween (2007) and Halloween II (2009), but would Marcus Nispel have done better by John Carpenter's classic? I think not.
6. James Gunn
Living proof that at least one good thing has emerged from the Troma
school of junk moviemaking, St. Louis native Gunn graduated from Tromeo and Juliet (1996) to scripting Zac Snyder's 2008 Dawn of the Dead remake. Gunn made his directing debut with Slither (2006), which he also wrote; it's the rare horror pastiche that's both genuinely funny and authentically scary. Fingers crossed that his
future holds more Slithers and fewer Scooby-Doo movies.
5. Oren Peli
Born and raised in Israel, video-game designer Peli proved that you
don't need money or connections or experience or a film-school
education to make a kick-ass horror movie. All you need is an idea.
Like, say, what if a young techie decided to get to the bottom of the
odd noises in his new townhouse by using a home-video camera to record
what goes on while he and his girlfriend sleep? And voila: Paranormal Activity (2007). It took three years to open in theaters, but it scared the bejesus out of even the most jaded horror fans.
4. James Wan
Sure, the Saw franchise has degenerated into mean-spirited predictability. But in
2004 it was a kick in the head, and principled serial killer Jigsaw instantly entered the pantheon of horror icons. Malaysian-born, Australian-raised Wan may not have lived up to the promise of his debut, but at 32 he's still young enough to pull another bloody rabbit out of his hat.
3. Ti West
West identifies more with mumblecore and Dogme95 than gore movies, yet at the age of 29, he's directed four low-budget horror pictures, including the troubled and as-yet unreleased studio sequel Cabin Fever 2: Spring Fever. With indie fixture Larry Fessenden as his hands-off producer, he turned out three original, ultra-low budget shockers — The Roost (2005), Trigger Man (2007) and The House of the Devil (2009) — each better than the one before. Chalk one up for the triumph of imagination over money and pre-sold properties.
2. Eli Roth
After several years of marginal movie-industry jobs, Roth scraped together $150,000 to shoot Cabin Fever (2002), a scrappy, R-rated homage to '70s horror movies in which five vacationing college students are attacked by a flesh-eating virus. Its success paved the way for Hostel (2005), ground zero for the much-reviled "torture porn" trend. Now if only he'd get moving on the Thanksgiving, based on the faux slasher-movie trailer he contributed to the Quentin Tarantino/Robert Rodriquez pastiche Grindhouse.
1. Neil Marshall
Editor turned writer-director Marshall's Dog Soldiers (2002), a nifty spin on werewolf clichés, slunk into the U.S. via the Sci Fi Channel (now SyFy) where it got buried in a scrum of bad monster movies. But The Descent (2005), a nightmarish tale of six women trapped in a cave with something really scary, put him on the map: Finally, a guy who can make
a horror movie in which women do more than run and trip while fleeing! He might even be able to pump some life into a Conan the Barbarian remake.

Read More