Web Stalker – The Hangover's Bradley Cooper May Be Horror's Next Superstar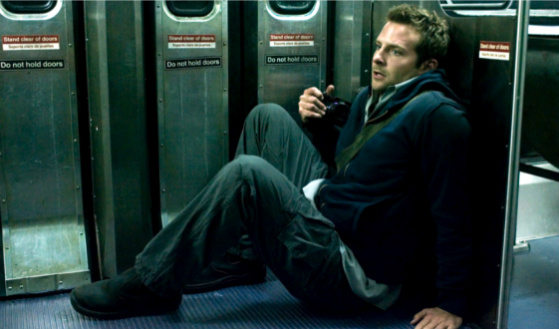 Horror fans are a fickle bunch. Cast an otherwise fine actor like Daniel Craig in a scary movie and there'll be an outcry of biblical proportions. Cast Christopher Lee, on the other hand, and you're in business! So where does Bradley Cooper, who went from undervalued stock to white hot thanks to surprise hit The Hangover, fall on this spectrum, you ask? You might be surprised…
The Bradley buzz started heating up earlier this month when The Hollywood Reporter's Heat Vision blog reported that Cooper would be replacing Shia LaBoeuf on Neil Burger's trippy thriller Dark Fields.
Then, this past week, Pajiba broke the news that Cooper and fellow man-of-the-moment Sam Worthington had come aboard the dark, disturbing thriller The Texas Killing Fields, a flick talked up in February by no less than 28 Days Later (and, OK, Slumdog Millionaire) helmer Danny Boyle. Cooper, it appears, is ready to access his dark side. And it appears that the horror community is ready to meet him there…
When the Dark Fields news broke a few weeks back, movie bloggers pounced on the story. "While I haven't read Glynn's novel, the concept is certainly intriguing. Stories of realizing full human potential in a sci-fi way are just my cup of tea," cooed FirstShowing. WeAreMovieGeeks was equally pumped: "I've liked Bradley Cooper since the little-seen but effective thriller My Little Eye in 2002. He has that leading man presence, but it doesn't seem like he's afraid to take on meatier roles than the norm. …[he and] Burger, who is looking to gain back some of his The Illusionist credit after last year's disappointing The Lucky Ones, are sure to make a great team on this one."
CinemaBlend gives Cooper even more credit, recapping some early trouble Burger had with LaBoeuf and concluding, "Now they've done the only smart thing and ditched [LaBoeuf] entirely. What's interesting about this is that it's a dramatic role for Cooper, who is known almost entirely for comedy at this point. I have no doubt he's capable of pulling it off, and I actually respect him a little more for wanting to take on something new. Your loss, Shia." (Anyone, it appears, is more appealing to horror bloggers than Shia LaBoeuf!) Cinematical, meanwhile, was neutral on the news, but did manage to get in one little dig: "There's no start date, but hopefully [Cooper] has no time between The A-Team and Dark Fields to squish in another frightening romantic comedy."
Fast forward to last week, when the already approving horror blogosphere got another chance to share the Cooper love with the not-quite-official word that he and Worthington had signed on for The Texas Killing Fields.
CinemaBlend, for one, is incredulous, just incredulous! "Really, the fact that Cooper and Worthington are the two names mentioned almost makes me believe this news can't be true. They're basically the two go-to, 'in demand guys,' and you could only sound more zeitgeisty if you tossed in Zach Galifianakis as part of the package. I'm dying for a real explanation of what's going on here…"
"The film is taking a long time to get to the screen, no doubt partly due to its complex, dark subject matter," recounts the more measured TotalFilm. "But with the actors attached, and assuming they find time in increasingly busy schedules, this is one tough movie that might actually make it to cinemas…"ScreenCrave also approves. "As a fan of both actors attached, there isn't a real downside to them being involved. At this point in the industry, we need some new blood and taking on a film of this nature may be what the actor's need to take their careers to the next level."
The big variable in this equation? Announced director Ami Mann — daughter of Michael Mann, he of Miami Vice and Collateral fame and, perhaps not coincidentally, the movie's producer — of who nobody's ever heard.
"Mann the younger was the second unit director on Mann the elder's Heat and she also spent a long time developing Racing the Monsoon, although that project is probably dead," Collider explains. "Now she has two superstars and a film that Danny Boyle wanted to do but didn't have faith it would get made?"
FirstShowing cuts to the chase. "With two of the biggest breakout stars of 2009 (Bradley Cooper from The Hangover, and Sam Worthington from Terminator Salvation and Avatar) why would anyone trust in Ami Mann to bring this to the screen?
A very good question! If the news on Mann is true, you can expect to see more about her in this little corner of the Internet very, very soon…
Read More