Video Recap – AMC News at 140 Characters Conference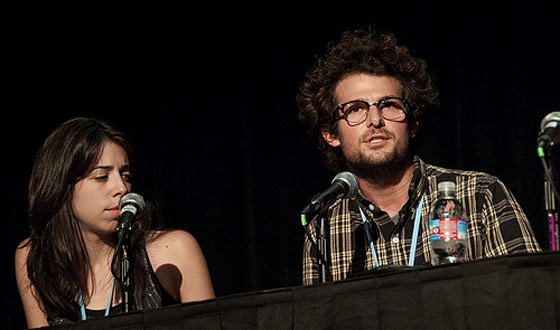 Last month, as I let you know in advance here, I participated in a panel at the 140 Characters Conference at the Kodak Theatre in Los Angeles. The panel was called Hollywood Politics: The Making of a Twitter Cause Celeb and it was moderated by blogger Maegan Carberry. We talked about how, in Maegan's words, "Twitter has allowed real life celebrities and the newly created class of Twitter celebrities to participate in the political process." My co-panelists were Variety managing editor Ted Johnson, Causecast director of strategic partnerships James Sutandyo, and Participant Media's Wendy Cohen.
A video of the complete panel discussion follows as well as a recap of some of my main points after the jump.
• For AMC News, our Twitter account presents an opportunity for us to expand our coverage when we've only got a limited amount of real estate on-air. It almost acts as a bridge between what we do at AMCtv.com and what we present on the network. Twitter not only allows us to interact not only with viewers, but also those we may be reporting on or working with, like movie studios, celebrities and filmmakers.
• From my experience working with the nonpartisan group Why Tuesday? and by monitoring celebrity tweets for AMC News, I believe the most effective form of celebrity lobbying online is one that actually allows followers to participate in something offline, be it volunteering, voting or monitoring elections. Endorsements on Twitter are easy to do, but translating ideas into action and reality is not the same thing. Readers want more than celebrities putting forward causes for rubber-stamping.
Thanks to Maegan, Jeff Pulver and the 140 Characters Conference for having us.
For more from AMC News, following along with us on Twitter, and watch Opening Night every Thursday during the AMC movie at 8PM | 7C.
Photo of AMC News Correspondent Jacob Soboroff via Jason DeFillippo on Twitter.
Read More