The Movie List – The Ten Most Unbelievable Transformations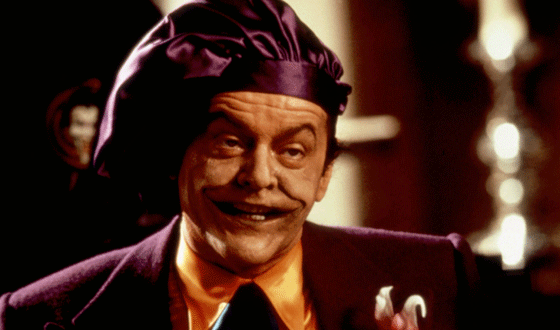 Bleaching your hair blond? Growing a moustache? That's nothing! This week, The Movie List counts down the ten most truly unbelievable transformations. These actors starved themselves to skeletons (Christian Bale), ate themselves to unrecognizable shapes (John Travolta) and went totally gender-bender (Dustin Hoffman)… Sometimes for Oscar recognition. Sometimes for fun! See who's No. 1 when it comes to redefining their look.

10. Jack Nicholson, Batman (1989): In Tim Burton's Batman, Nicholson makes people forget Cesar Romero's campy Joker by dancing around to Prince in a pimp suit.
9. Dustin Hoffman, Tootsie (1982): The method actor tricks everyone into believing he's a soap star, even though he looks like a menopausal hobbit.
8. Jack Lemmon, Some Like It Hot (1959): Before he was a Grumpy Old Man, Lemmon was an ugly woman putting on his skirt one leg at a time.
7. John Hurt, The Elephant Man (1980): As a man with a head so large he could've been a modern news anchor, Hurt famously tells the world, "I am not an animal!"
6. Brad Pitt, The Curious Case of Benjamin Button (2008): The old man in diapers who became the old baby in diapers is a preview of what Hollywood's most beautiful man will look like years from now.
5. John Travolta, Battlefield Earth (2000): It's hard to believe that the star of Pulp Fiction would get so lost in space, but this Scientology-tinged turkey nearly spun him out of orbit.
4. Jim Carrey, How the Grinch Stole Christmas (2000):
In real life, he stole Jenny McCarthy's heart. In this movie, he becomes the titular green grouch and steals Christmas.
3. Mike Myers, The Cat in the Hat (2003): Unlike the Grinch, another beloved Seuss character, this rhyming cat in the hat will never, ever be back.
2. Robert Downey, Jr., Tropic Thunder (2008): Downey earned an Oscar nod for playing an Australian actor playing an African-American G.I. in a Vietnam War movie.
1. Jaye Davidson, The Crying Game (1992): Jaye's female gender-bender is so fetching, the hero eventually gets over that she was a he!
Want to rank these (and ten other great) transformations?

Read More