Not All Movies Need Big Budgets, as Precious and Paranormal Activity Go to Show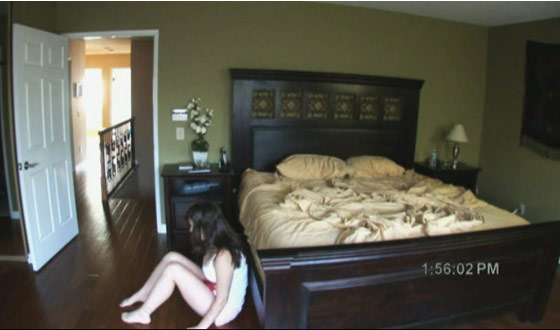 Precious and Paranormal Activity Go to Show" width="560″/>

Money doesn't always buy happiness — or cinematic sensation. You can spend serious dough and still wind up with a total flop. But you can also max out your credit cards, call in favors from all your Facebook friends, and maybe — just maybe — take things blockbuster. (Case in point: Lee Daniels' stirring indie drama Precious, which sparked instant Oscar buzz despite its humble $3 million origins.) These movies were all made on a shoestring and went on to earn their keep and, in most case, many millions more. Sometimes, all it takes is a dollar and a dream — and a really, really good idea.
Paranormal Activity (2009)

Production Budget: $15,000; Domestic Gross: $84 million
This supernatural thriller scared up amazing box office numbers despite having been made with the kind of spare change the director could have found under his couch cushions. Against formidable odds, this claustrophobic ghost story was so good, remake-happy Paramount released it without changing a thing.
Napoleon Dynamite (2004)

Production Budget $400,000; Domestic Gross $44 million
This clean-as-a-whistle celebration of geek chic divided audiences, but it sold enough tickets to qualify as a stunning success. Director Jared Hess, front-loaded the cast and crew with current and former students of his alma mater, Brigham Young University to keep things on the cheap. Who knew Mormons would prove so theatrically viable?

Saw (2004)

Production budget $1.2 million; Domestic Gross $55 million
This gory flick was no hit with critics, nor was its preachy killer a very original creation. But horror fans didn't care! They loved the
movie's mysterious little puzzles, as well as the horrific situations
its victims endured. The Saw franchise is now on sequel number six, though its future is unclear. Perhaps we've moved past torture porn?
My Big Fat Greek Wedding (2002)

Production Budget: $5 million; Domestic Gross: $241 million
This mostly-feel-good romantic comedy wasn't exactly shot on a
microbudget, but its dollars were certainly well spent.
Despite the movie's sitcom-y construction, audiences turned out in
droves for screenwriter and star Nia Vardalos' charming tale. The movie
even spurred sales of Windex, used in the movie as a cure-all!
The Blair Witch Project (1999)

Production Budget: $35,000; Domestic Gross: $140 million
Its jerky, homemade look may now seem clichéd, and these days, viral Internet marketing campaigns are as common as Nigerian
banking scams. But when co-directors Daniel Myrick and Eduardo Sanchez
whipped up a frenzy of anticipation and then thrilled audiences with
their bone-chilling fake documentary, they rode the wave of hype all
the way to the bank.
Sex, Lies, and Videotape (1989)

Production Budget $1.2 million; Domestic Gross $24 million
Steven Soderbergh's film festival darling brought indie movies into
the mainstream, convincing viewers and studios alike that the genre was
ready to break out of the art-house and into the multiplex. Modest,
spare and deeply affecting, the unconventional love story was popular both with movie-goers and
critics.
Desperately Seeking Susan (1985)

Production Budget: $450,000; Domestic Gross: $27 million
The stars aligned for Susan Seidelman's valentine to New York City: Madonna had just hit
the big time with Like a Virgin; lead actress Rosanna Arquette had just
inspired a Grammy-winning song; and wannabes everywhere identified with the
bored suburban housewife who finds adventure on the back page of the
Village Voice.
Rocky (1976)

Production Budget: $1.1 million; Domestic Gross: $117 million
Sylvester Stallone wrote and starred in justly beloved boxing pic,
inspired by the career of a club fighter nicknamed "The Bayonne
Bleeder," who went fifteen rounds against Muhammad Ali. The marginally
successful actor became a star; the movie became the top-earner of its
year, won three Oscars (including Best Picture), and ensured that the
song "Gonna Fly Now" would never go away.

Read More