John Scalzi – Ten Directors Who Really Need to Make a SciFi Movie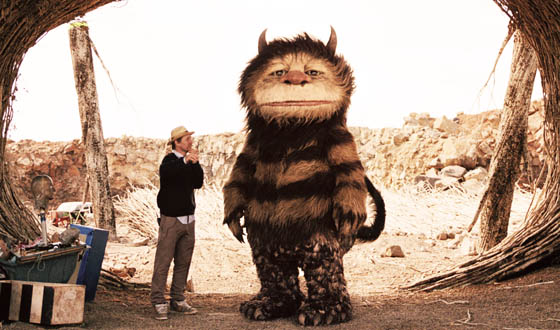 Last week I was noting the uphill climb scifi will have in winning the "Best Picture" Academy Award, but it's worth also noting that while it's hard for scifi to nab that prize, Oscar-winning directors don't have any problems directing science fiction. Last year's Best Director, Danny Boyle, made 28 Days Later, a science fictional look at zombies, while Ang Lee (who won the 2005 statue) tried his hand at Hulk. Peter Jackson has Bad Taste in his background, and Steven Soderbergh attempted a remake of Solaris. Other Oscar winners who directed scifi include James Cameron, Robert Zemeckis and of course, Steven Spielberg.
That said, there are a number of interesting and influential directors who have yet to direct in the genre. Which naturally made me think of a column. Below you'll find my list of the ten directors I really think should make a scifi movie. In no particular order:
Martin Scorsese
He's the ultimate gritty urban portraitist, which makes him an unconventional choice, but also remember that Scorsese has some surprising works in his canon: The Last Temptation of Christ, The Age of Innocence and Kundun all suggest he's not afraid to stretch out and surprise viewers and critics. I literally cannot imagine what a Scorsese scifi would be like, which is the best possible reason for him to try one.
Clint Eastwood
Eastwood came tantalizingly close to scifi with 2000's Space Cowboys (I disqualify it because the science of the movie is contemporary, not futuristic), so it's not a huge leap to having him in the genre. Eastwood would likely prize character struggle over technology and make a scifi flick grownups could love.
Quentin Tarantino
Doesn't it feel like Tarantino ought to already have a science fiction movie under his belt? (It probably has to do with Robert Rodriguez's half of Grindhouse being scifi-horror.) But he doesn't, and I think that should be corrected Real Soon Now. Tarantino's video store past, love of pulp violence, and gabby character building would make his science fiction either rocking or unwatchable. I'd risk it.
Paul Greengrass
The director of two-thirds of the Bourne series has a masterful way with action and the handheld camera, and also a documentarian's eye for the human moment (see his Oscar-nominated work on United 93). Give him a genuinely compelling military scifi script, and I think he'd have to work hard for it not to be great.
Jason Reitman
Science fiction is in Reitman's blood (dad Ivan directed Evolution and the scifi-adjacent Ghostbuster movies), but Reitman's own talents of finding offbeat humor would make him an interesting choice for a low-key, light look at the future. I can't help but wonder what his version of Idiocracy might be like.
Spike Jonze
Here's another director who has come close to the territory (with Being John Malkovich and Where the Wild Things Are) without quite crossing over. I say, have Charlie Kaufman (who won an Oscar for Eternal Sunshine of the Spotless Mind) write him a science fiction script and then let him go to town. There's an excellent chance what comes out would be something most people don't get, but I'm not sure how that would be my problem.
Michael Mann
The cerebral action director, with movies like Public Enemies, Heat and Manhunter to his name (and, yes, all right, Miami Vice), could do an absolutely terrific version of the Sean Connery movie Outland, or perhaps another movie with the same themes.
Atom Egoyan
No offense to Steven Soderbergh, but if anyone was going to remake Solaris — and that's really a question we could argue about for years — it should have been Egoyan. The Adoration director's version would have quite possibly been even less financially successful, and also I suspect brilliant.
Sally Potter
Yes, I know: Who? Look, go watch Orlando and then you'll understand. Her science fiction movie would be arty, no doubt deeply opaque and possibly one of the best quietly emotional experiences of the year. Hey, it's my list. I get to pick who I want.
Bill Duke
And since it's my list, I'm going to bring in a director from left field: Duke is best known as an actor (you remember him as "Mac" from Predator), but he's also a smart, savvy director who directed one of my favorite moviess of 1992: the fantastic crime drama Deep Cover. Since then most of his output has been small urban dramas. I say, someone get him a scifi script and let him crank up his action side again. I'm up for it.
Have a director you want to attempt science fiction? That's what the comments are for, my friends.

Winner of the Hugo Award and the John W. Campbell Award for Best New Writer, John Scalzi is the author of The Rough Guide to Sci-Fi Movies and the novels Old Man's War and Zoe's Tale. He's also Creative Consultant for the upcoming Stargate: Universe television series. His column appears every Thursday.
Read More