Daily Scan for 11.03.09 – Hopkins Sires Thor, Theron Seduces Mad Max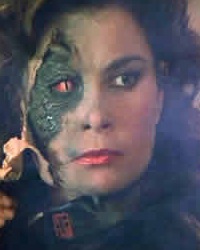 • Hot off her stint as a post-apocalyptic babe in The Road, Charlize Theron will play a post-apocalyptic babe in Mad Max 4: Fury Road.
• By Odin's beard! Anthony Hopkins will play the king of Asgard in Kenneth Branaugh's Thor. Is there any famous English actor not yet signed for this movie?
• Roland Emmerich discusses his reasons for destroying every monument in the world for the forthcoming disaster flick, 2012, with one exception: The Kaaba in the holy city of Mecca.
• According to original V show-runner Kenneth Johnson, the series originally wasn't going to be about aliens at all: It was to be about neo-fascism in a scifi setting.
• If you have a few million to spare, the rights to the Terminator franchise could be yours.
• Dr. Horrible's Sing-Along Blog gets an unofficial, but still pretty wonderful, prequel, Horrible Turn.
• Elizabeth Mitchell, who plays Lost's Juliet, confirms she's defintely coming back to the show in the sixth season.
Read More