Uncategorized
Flashback Five – The Best Movies of Jim Caviezel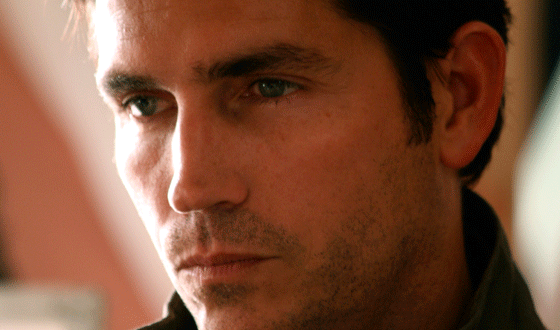 Did you know that The Prisoner's Number Six isn't just a number? He actually has a name, and that name is Jim Caviezel. Not only that, he's one of the strongest actors of his generation, consistently crossing genres and breaking taboos, delivering deep, haunting performances in some of the best movies of the past twenty years. So let's give thanks that Caviezel continues to create such great movies by taking a look back through the best of his work.
1. The Stoning of Soraya M. (2008)
Caviezel is no stranger to controversy, as shown by this true-to-life drama, which deals with the duality of sexual politics in Iran. Playing French-Iranian journalist Freidoune Sahebjam, Caveziel anchors the harrowing tale of Soraya M., who was stoned to death after being falsely accused of adultery so that her husband could marry a 14-year-old girl. The movie was virtually ignored by American audiences, and banned in Iran, but it's riveting stuff for anyone who cares about human rights. (That's you, right?)
2. The Passion of the Christ (2004)
Did we mention something about Caviezel and controversy? Mel Gibson's blockbuster torture-porn passion play cast Caviezel as the latest in a long line of cinematic Jesuses, and nearly doomed his career. Which is surprising when you think of the global gross of the movie, but not when you think of Caviezel's amazing performance: He so inhabited Jesus, its almost hard to see him as anyone else!
3. The Count of Monte Cristo (2002)
Caviezel has starred in movies that have action, but none so purely
action-based — or so purely fun — as The Count of Monte Cristo. In
Alexandre Dumas' classic swashbuckler, Caviezel plays the vengeful
Edmund Dantes, who is masquerading as the titular count in order to
enact his vengeance. Fun, fast, and in the best swashbuckling
tradition, this movie is a nice palate cleanser after some of
Caviezel's more serious work.
4. Frequency (2000)
Any man who says they didn't cry and then
immediately call their dad after watching this movie is lying. Caviezel
stars as a homicide detective who manages to talk to his murdered
fireman father (Dennis Quaid) through the magic of a time-traveling
radio signal. It'd be easy to write volumes about how touching this
scifi fantasy is, how it's the perfect guy movie, and how Caviezel and
Quaid turn in pitch perfect performances… You'll just have to see for
yourself.
5. The Thin Red Line (1998)
The
movie that rocketed Caviezel to fame, Terrence Malick's
long-in-development project was edited and re-edited, until it finally
ended up focusing almost entirely on Caviezel's character, U.S. Army
Private Witt. Anchoring an all-star ensemble including Sean Penn,
Adrien Brody, George Clooney, John Cusack, Woddy Harrelson, and many
more, Caviezel showed he could more than hold his weight against the
big boys.
Honorable Mentions:
1. Déjà Vu (2006) –
Sometimes it's nice to watch Caviezel have fun, even in a somewhat
serious movie like Tony Scott's scifi thriller. Playing a Timothy
McVeigh-esque bomber, Caviezel stretches his acting muscles, playing
the villain for a change.
2. The Final Cut (2004) –
Speaking of which, he also plays the villain in this futuristic Robin
Williams scifi drama, playing a man railing against a society where
people are secretly observed and recorded 24 hours a day.
3. Highwaymen (2004) – A pulpy, sweaty action thriller in the vein of Steven Spielberg's Duel,
Caviezel brings a gritty reality to the role of a man avenging the
murder of his wife perpetrated by an El Dorado-driving serial killer.
4. I Am David (2003) –
Caviezel, as usual, presents a grounded, sad performance as a prisoner
in a Stalinist concentration camp. Not for the faint of heart.
5. My Own Private Idaho (1991) –
Sure, he's in a blink-and-you-miss-it role as an airline clerk, but Gus
Van Sant's movie is good enough to watch anyway. And as a bonus, you
get to check out Caviezel's first role on film.

Read More