Uncategorized
Flashback Five – A Look Back at the Movies of Controversial Director Roman Polanski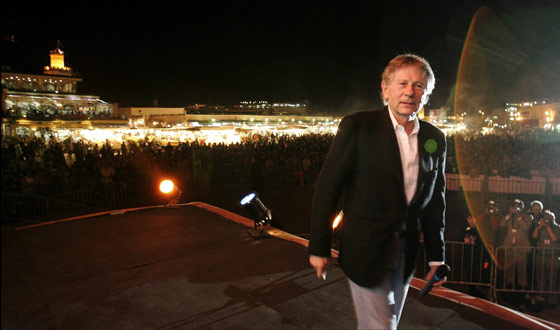 As you may know, director Roman Polanski was arrested this week in Switzerland as a result of his fleeing the United States 30 years ago after he plead guilty to unlawful sex with a 13-year-old girl. Some members of Hollywood are up in arms. Their argument? Polanski is a brilliant filmmaker who doesn't deserve to be persecuted for a crime committed long ago, and that his victim has forgiven him. Great artistic achievement itself shouldn't excuse criminal behavior. But here's a question: What has Polanski directed that inspires such adulation? Following is an overview of his finest moments on the big screen in the English language.
1. The Pianist (2002)
The only movie to snag Polanski an Oscar for Best Director, The Pianist is an incredibly personal film as the story is grounded in the director's real-life escape from the Warsaw Ghetto in World War II. Arguably the most accomplished and heartfelt work of Polanski's career, this is justifiably his masterpiece.
2. Chinatown (1974)
This 1974 neo-noir is rightly
considered a classic, but why? Is it Polanski's direction? The Oscar-winning screenplay by Robert Towne? The stellar performances by
Jack Nicholson, Faye Dunaway and John Huston? It's hard to say, but Polanski's hand re-invigorated noir, and his facility for crafting strong characters is on full display.
3. Rosemary's Baby (1968)
Polanski tackles the supernatural genre with Mia
Farrow playing the newest resident of a NYC apartment complex who discovers her neighbors are Satanists. (Worse yet, she's carrying the devil's child.) The movie's slow pace doesn't quite hold up
to today's standards, but Polanski's sinister satire satire is enriched by a memorable performance by
Farrow.
4. The Ninth Gate (1999)
Here Polanski returns to a genre he knows and loves, the supernatural thriller. Johnny Depp plays a used book dealer who stumbles on a plot to open the Gates of Hell. The movie bombed critically and financially, but there's still a lot to like, including Depp's signature quirkiness, and some deftly shot scenes of oft-ignored European locales.
5. Pirates (1986)
Years in development, this
adventure-comedy was put on hold after Polanski ran from judgment in
America. Eventually, the movie was made, starring Walter Matthau as cannibalistic Captain Red. Some consider Matthau's performance the prototype of Depp's Captain Jack Sparrow.
Honorable Mentions:
1. Death and the Maiden (1994) – Starring Sigourney
Weaver as a torture victim, Polanksi's critically-lauded drama is a riveting work of suspense.
2. Bitter Moon (1992) – This drama finds the
director in familiar waters, exploring the darker side of sexuality
with stars Hugh Grant and Kristin Scott Thomas.
3. Frantic (1988) – Harrison Ford stars in this
critically-lauded thriller as a surgeon forced into intrigue when
his wife goes missing while vacationing in Paris.
4. Oliver Twist (2005) – Polanski plays safe with the umpteenth adaptation of the Charles Dickens story,
recounted in exacting period detail.
5. Fearless Vampire Killers (1967) – An old-fashioned gothic oddity, this lavish, over-the-top comedy is a departure from Polanski's body of work.

Read More