Mary Robinette Kowal – Nine Candidates for the Next Where the Wild Things Are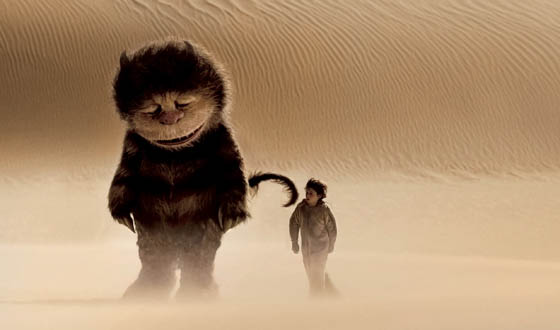 Where the Wild Things Are" width="560″/>

When I first heard Spike Jonze was adapting Maurice Sendak's Where the Wild Things Are as a feature, my reaction was along the lines of Buh-Wha? I mean, the story has nine sentences. Nine. You see, in order to make a successful transition to screen, a picture book has to have sufficient conflict to withstand expansion while still maintaining a sense of wonder. By most reports, Wild Things actually pulled it off. So in honor of its nine-sentence leap, here are nine picture books I would like to see following in its footsteps, er, paw-steps.
1. Corduroy by Don Freeman
It's perfect! A small toy bear gets lost in a big department store searching desperately for a lost button. Lisa, the girl who brings him home, is wonderful too, scraping together the money to buy him all by herself. The 1984 TV adaptation was a paltry 16 minutes. Give me a feature that expands on our two heroes' efforts any day. Think Spike Jonze could be talked into it?
2. Harold and the Purple Crayon by Crockett Johnson
Grant me the power of that purple crayon so I can create the world! Whatever Harold draws with his crayon comes to life. This too had an animated TV adaptation, but give the property to Henry Selick and Laika Studios (of Coraline fame) and let the wonder really begin. See, this would be a great story for Selick's stylized stop motion as Harold's drawings go from 2D to 3D. A veritable visual feast, I say.
3. If You Give a Mouse A Cookie by Laura Numeroff
Stuart Little's shenanigans are nothing compared to the conniving things the Mouse here pulls off. He starts by asking the boy for a cookie, and from there his entitled demands escalate exponentially. It's classic, I tell you. It could work well as a combination live action and puppet tale that deals with the consequences of greed. Hand it over to Frank Oz, and enjoy the slapstick.
4. Wolves in the Walls by Neil Gaiman
Come on, we already know that Neil Gaiman translates beautifully to the big screen with the success of Stardust and Coraline. Bring in Dave McKeen, the illustrator, who also directed the visually fantastic MirrorMask and you'd have a stunning picture. It's worked on stage, so what's a little jump to the screen? It'll be scary — there are, after all, wolves living in the walls of Lucy's house from whom she has to rescue her family — but it's a tale of resourcefulness and bravery in the face of the unknown.
5. Olivia by Ian Falconer
With Olivia, expanding the circus pig's adventures into a feature length movie is a piece of cake because there are several books to choose from. Plus, it's already worked as a TV series. Call me crazy, but I'd love to see what Gus Van Sant would do with the minimalist setting of the books. It could be a beautiful juxtaposition, compelling to children and adults alike.
6. Ferdinand by Munro Leaf
This was one of my favorites as a kid, and I honestly have no idea how it could be adapted into a feature — which might explain why Disney only tackled it as a short in 1938. But if you did a combination of live action and CGI à la Babe, you could have a heartwarming story of a bull who would rather smell flowers than fight matadors. Heck, give the project to Babe's Chris Noonan and see what he can do with it.
7. The True Story of the Three Little Pigs by A. Wolf by John Scieszka
They say that history is always written by the victors, so who knows what actually happened between the pigs and the wolf. This hilarious story is loaded with conflict and creativity. In Tim Burton's hands, the twisted nature of the story about a wolf with a cold looking to borrow a cup of sugar from some nasty pigs could totally shine. Plus, Johnny Depp as A. Wolf? Perfection.
8. Alexander and the Terrible, Horrible, No Good, Very Bad Day by Judith Viorst
This is a total no-brainer because there's already a full-length stage version of the book — and it's a musical! There's no shortage of conflict as Alexander goes through his very bad day — from waking up late to getting splashed by the bus — and in the hands of Ron Howard, this would be the feel good movie of the season.
9. Alpha-Oops by Alethea Kontis
The premise is simple: The letter Z is tired of going last, so during the alphabet pageant all the letters shuffle. As an animated adventure it could be a load of fun ranging from the inherent comedy of theater gone horribly wrong to real stories of friendship. "A movie about alphabet characters?" you say. If there can be a successful flick where the main characters are vegetables, really, I don't think letters will be a problem.
What picture books would you like to see leaping to the silver screen?
Mary Robinette Kowal is the winner of the 2008 John W. Campbell Award for Best New Writer and a professional puppeteer. Her first novel, Shades of Milk and Honey, is being published by Tor in 2010.
Read More