Daily Scan for 10.12.09 – Reitman Directs Ghostbusters, Singer Directs X-Men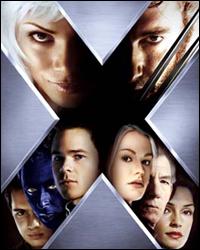 • Bryan Singer, who directed the first two surprisingly excellent X-Men moviess, is now supposedly returning to the franchise… potentially with X-Men: First Class.
• io9 lists seven supervillains we wouldn't mind taking over the world. I'm not sure about the Mole Man though. Sure, a world filled with dinosaurs and monsters sounds cool, but mark my words… trouble would brew.
• Roland Emmerich, who shouldn't be let near any serious scifi franchise, is tackling the venerable Foundation series and already has thoughts on how he's going to mangle it.
•Ghostbusters director Ivan Reitman is slated to direct the upcoming third installment in the franchise, with the plot to predictably focus on the Ghostbusters yet again opening their ghost hunting agency after a period of decline.
• This is far more interesting than firing a rocket into the moon: According to scientists, there's a serious chance that Europa, Jupiter's moon, could support complex macro-fauna life
• $2,495 can buy you your own Firefly class starship. Shiny!
• Sam Raimi is slated to start filming Spider-Man 4 in March, for a May, 2011 release.
Read More