Daily Scan for 10.05.09 – Darth Vader Is Arrested, DC Does Dune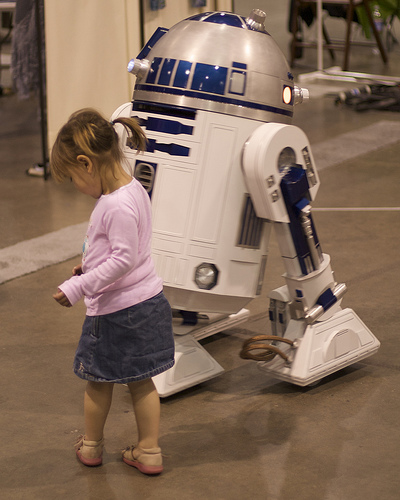 • DC's Wednesday Comics is doing a little bit of Frank Herbert's Dune, and I wish they'd make a whole comic of it.
• Silent Running, made real: the Timeship, an ark of Earth's biological essence to zoom through space forever. A good idea, but the site reeks of crackpot.
• Avatar is still largely a mystery, but a lot of information about the movie can be garnered from its extensive toy line.
• Some strange rumors are coming out about ABC's plan to only air four episodes of V this year, including the notion that networks are so convinced scifi has no mainstream appeal that they won't let the show even call the aliens "aliens."
• David Prowse, Darth Vader himself, is pulled over by the police for a traffic violation while driving the car of R2D2 himself, Kenny Baker.
• It is shocking how well Reservoir Dogs and Teenage Mutant Ninja Turtles mash-up together.
• Today is the fiftieth anniversary of The Twilight Zone and, in celebration, io9 lists six important life lessons we can learn from the show.
Read More