AMC News at 140 Characters Conference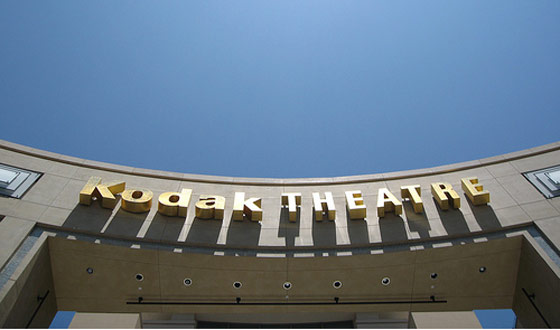 Greetings to those of you finding your way here by way of the 140 Characters Conference (#140conf) at the Kodak Theatre, home of the Oscars, in Los Angeles. I'm speaking today, Oct. 27, at 3:35PM PT on the panel Hollywood Politics: The Making of a Twitter Cause Celeb. My co-panelists are Wendy Cohen from Participant Media and Ted Johnson from Variety, and it's being moderated by blogger Maegan Carberry.
First things first, I hope you're already interacting with me via AMC News on Twitter. If you're not, please start now.
For those of you that have no idea what the 140conf is, here are some details from the conference itself:
At the #140conf events, we look at twitter as a platform
and as a language we speak. Over time it will neither be the only
platform nor the only language. #140conf is not an event about
microblogging or the place where people share twitter "tips and
techniques" but rather where we explore the effects of the emerging
real-time Internet on Business.

The original scope of #140conf
was to explore "the effects of twitter on: Celebrity, "The Media",
Advertising and (maybe) Politics." Over time the scope expanded to
include Sports, Music, The Arts, Sciences and more. Given the location
of #140conf:LA, this event will have a special focus on the use of
twitter in the Entertainment Industry.
AMC News launched in September of last year, since then we've made
it a point to continue what we do, and produce original and unique
content once we're off-air. On-air you can find me reporting Thursday
nights for AMC News at the latest movie premieres and in one-on-one sit
down conversations with actors and filmmakers for Opening Night, and during our half-hour AMC News Specials from film festivals; last year we were at Sundance and Tribeca. Online you can find extended versions of nearly every piece of content that goes online, whether it's my interview with Larry David and Woody Allen or Mayor Bloomberg at Tribeca, our coverage of SXSW 2009, or exclusive Emmy-night access with the cast of Mad Men. We use frequent on-air throws to Twitter
(and link after every AMC News update), so that we can continue our
conversations, take suggestions or curate our own version of
entertainment news online, whether it's a primary source tweet, article
from a major newspaper, or video.
We keep trying new things. On Emmy night last month, I camped out in
the Emmy press conference room where I live-tweeted results of the
awards show. The results, some who were following along with me on
Twitter said, came in a split second before the TV broadcast. That
night, like I often do from premieres, I uploaded photos. For the first time, we experimented with video on Twitter. And we're continuing to explore many ideas for what our coverage can be.
Read More