Which Time's the Charm? Six Great Movies That Are Sixth in a Series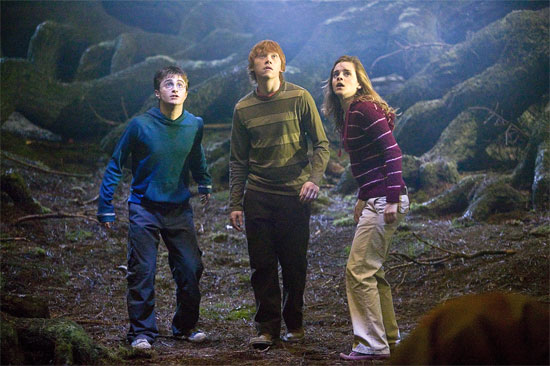 There are few things Hollywood does as well as beating a dead horse…to death. There are enough uninspired sequels to prove this theory a hundred times over. But three, four, five…six? More often than not, movies that make it to a sixth installment have been drained of the magic that made the initial films so compelling; in fact, studios usually end up burying their shame in a straight-to-video release. A select few have defied the unlucky odds and proved that it may be sweeter the second time around, but it's a delicious addiction by the sixth.

1. Saw VI (2009)
Alright, alright: Saw VI won't be in theaters for another two months, but it doesn't take a genius to figure out what Jigsaw is up to this time around. Every year since 2004 the sickos behind Saw have released a new installment the Friday before Halloween. And like a big bucket of Halloween candy, Saw VI, like all the ones that came before it will be equal parts cheap thrill and stomach pains. Like it or not, America loves its torture porn, and this one will be no scary exception.

2. Harry Potter and the Half-Blood Prince (2009)
The most recent flick in the hit franchise marked a huge departure from Potter movies past. Suddenly, the characters — and the actors (ahem, Emma Watson) — were no longer children, and with adulthood came adult issues like lust and loss. The result? A critically acclaimed masterpiece boasting fantastic special effects and truly impressive acting, one that puts those brooding, pancake-makeup'ed Twilight kids to shame.

3. Rocky Balboa (2006)
Thirty years after the original Rocky knocked out all the other contenders for Best Picture Oscar (including Scorsese's Taxi Driver), Sly put pen to paper and wrote the sixth movie in his beloved boxing series. Stallone earns third place not only because he wrote, directed, acted, and did all his own fight scenes. He earns his spot on this list for proving that age does not affect a man's ability to look like a hardened tangle of raw sausage links. Here's to that saga's future.

4. Star Wars Episode VI: Return of the Jedi (1983)
Critically, Return of the Jedi did not measure up to the prior two episodes when it opened, but after Episodes I, II, and II, it is clearly worthy of inclusion on this list. The lightsaber face-off between father and son; the demises of Yoda, Jabba, and Boba Fett; the sexual tension between Han and Leia–all wrapped up with a wild Ewok party?! What's not to love? You may call it third in the series since that's when it came out. We call it sixth because we're real Star Wars fans.
5. Song of the Thin Man (1947)


Old Hollywood joins the group with the last movie in Dashiell Hammett's Thin Man movies. Forget infinite playlists: this was the original Nick and Nora. Myrna Loy and William Powell starred in over fourteen pictures together but this was their last as Nick and Nora Charles, an upper class couple with a knack for witty banter and crime solving. As both a last hurrah to Preston Sturges-style cinema and a timeless tribute to an on-screen pairing who've been largely forgotten, it's a lovely reminder of a movie-making era long since departed.

6. House of Frankenstein (1944)
This monster mash features not only Frankenstein, but Dracula and The Wolfman, and proves that when it comes to horror there is no such thing as too over the top. Five movies in, famed Frankenstein Boris Kalroff got bored, so for the sixth movie, he got to be the mad scientist for a change, coaching Glenn Strange in the role he'd made famous. Eschewing production value, script, and quality in general, this one paved the way for B-movie cult classics to come.

Read More