Scott Sigler – It's Hammer Time! The Classic Horror Production House Stages a Comeback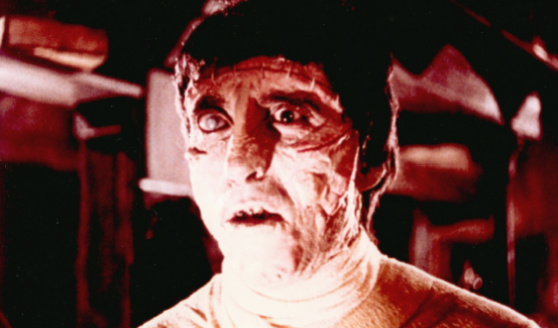 Few phrases conjure such vivid memories as "Hammer Horror," which evokes a time when fright flicks had ambitions that exceeded their low budgets. The House of Hammer built both a loyal audience and an international reputation on the basis of solid stories, robust acting and a commitment to pushing the boundaries of gore, violence and eroticism. The Hamma is poised for a major comeback, and horror aficionados can only hope the new generation of Hammer horror movies will build on those traditions.
Hammer Film Productions began kicking out a variety of genre movies in 1935, but it was the studio's high quality, low-budget horror that brought it lasting fame. The first full-fledged "Hammer Horror" flick was 1957's The Curse of Frankenstein, and Universal Pictures, the home of classic Frankenstein moves from 1931 through 1948, kept a close eye on what Hammer was up to. Hammer succeeded in making an original movie that avoided references to Universal's 1931 original and upped the ante for on-screen violence into the bargain. In fact, Curse of Frankenstein was so gory by 1957 standards that critics felt compelled to rail against it. The public ate it up and a new monster studio was born.
Hammer immediately rolled out a sequel, The Revenge of Frankenstein, and also revived another legendary creature with Horror of Dracula. Both opened in 1958 and were so successful, Hammer cut a deal to remake Universal's classic monster movies of the 1930s and '40s. Hammer's stable of monsters would include mummies, werewolves, zombies, psychopaths, she-creatures like The Gorgon and The Reptile and several variations on Dr. Jekyll and Mr. Hyde. Hammer introduced iconic screen talent like actors Peter Cushing and Christopher Lee and director Terrence Fisher.
The production company's upcoming movies — the first in more than 20 years — look like the hotness, starting with The Resident. Low budget? Maybe, but The Resident stars two-time Oscar winner Hilary Swank and Watchmen's Jeffrey Dean Morgan, along with Christopher Lee, for a nice karma-closure throwback. The Resident is currently in post-production for a 2010 release.
Another key grab for Hammer is the English-language remake of Let the Right One In, the Swedish vampire flick that has gained massive underground appeal in the horror community. The English-language version will be adapted and directed by Matt Reeves (Cloverfield).
The resurrection of Hammer began in May 2008, when Dutch investment group Cyrte Investments acquired Hammer Films and documentary studio Spitfire Productions, putting both under the umbrella company Exclusive Media. Hammer hadn't produced a feature since the 1980s, and thanks to its strong brand in the horror community and its back catalog of 300+ films, the studio was a prime target for acquisition and investment. From the start, Exclusive Media shot for not just film, but also television and digital-platform content.
That digital content was what brought Hammer back into the public eye via an innovative online production called Beyond the Rave. A vampire flick set in England's underground party scene, it hit the world as a 20-part serial on MySpaceTV in April, 2008. The movie is still up and still free, so check it out by clicking here.
It will be a while before we know whether the new Hammer Horror is as good as the old Hammer Horror. For now, you can sate your blood-thirst with Beyond the Rave as we all wait to see what Hilary Swank brings to the horror table. Let's just hope she brings more than she did for The Reaping … ugh.
Love Hammer's classic output? Click here to rank your favorite movies.

New York Times best-selling author Scott Sigler writes tales of hard-science horror, then gives them away as free audiobooks at www.scottsigler.com. His novel INFECTED was named as Border's #1 mystery, thriller and horror novel for 2008. His next major hardcover horror/thriller ANCESTOR will be out on May 4, 2010.
Don't agree with what Scott says in this blog? Post a note in the comments section below. Include all relevant personal information, such as your address and what times you are not home, so Scott can pay you a surprise visit and show you his world famous "Chicken Scissors."
Read More