Now You See Them… Hollywood's Most Memorable One-Hit Wonders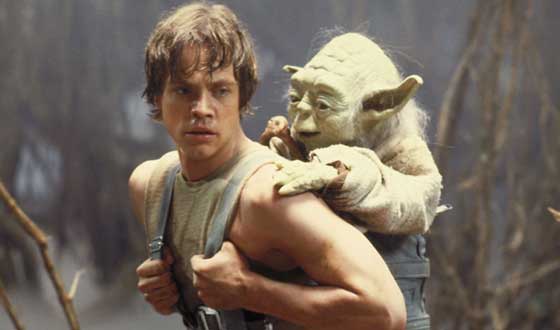 Some actors have resumes that positively crackle with successful films: Is it even possible to choose the one role that defines the career of Sean Penn, Meryl Streep or Robert De Niro? Not really. But alongside the titans of versatility, there are those actors with narrower, more precious fame, known for one — and just the one — role. Sure, these performers may pop up from time to time, but for the most part, they are forever linked to one iconic character. One-hit wonders, here's to you.
Jaye Davidson in The Crying Game (1992)
As Dil, an apparently female lounge singer, Davidson's extremely revealing moment in the film ranked #94 on E!'s list of the 101 Most Shocking Moments in Entertainment. He got a Best Supporting Actor nom, but other than a small role in the tepidly-received Stargate, Davidson has rarely been seen onscreen since. His commitment to acting was never very strong: He confessed to insisting on keeping his long tresses even if it cost him a role.
Deborah Foreman in Valley Girl (1983)
While co-star Nicolas Cage went on to worldwide acclaim, the talented young woman who played the titular character in Valley Girl did not. Although she was named 1986's "Most Promising New Star" at the ShoWest industry trade show, Deborah Foreman's subsequent projects were mostly confined to the under-loved horror movies, like April Fool's Day, an under-loved teen comedies, like My Chauffeur.
Mark Hamill in Star Wars (1977)
He may have thrice played Luke Skywalker, but Mark Hamill's face is rarely seen these days, except when he's satirizing himself as the young Jedi in movies such as Jay and Silent Bob Strike Back. He's heard all over the place though: Hamill is the voice of The Joker in the Emmy-winning Batman: The Animated Series, and provides voices for a staggering array of other TV shows and movies, from Futurama to The Little Mermaid.
Karen Lynn Gorney for Saturday Night Fever (1977)
It's hard for an actress to hold an audience's attention when she has to share the screen with a white-suited disco divo (John Travolta), but Karen Lynn Gorney gave it her best shot. As Tony Manero's dance partner, she had a snotty attitude and fancy footwork to match. But after that movie became a smash hit, Gorney took some time off. A lot of time. She's racked up some roles onstage in Off Broadway and regional productions — but nothing to match Fever.

Higgins the Dog in Benji (1974)
Even though he was unquestionably the engine that drove this beloved family movie, Higgins, a veteran of both Green Acres and Petticoat Junction, retired after his big screen debut, letting his daughter take over for him in some of the movie's many sequels.
Human audiences may not have noticed the switch, but Higgins' canine fans are assuredly still mourning the loss.
Linda Blair in The Exorcist (1973)
Blair has stuck mostly to television appearances and little-seen B-movies since her star turn in William Friedkin's horror classic, although she did reprise her head-turning role in Exorcist II: The Heretic. She was nominated for a Best Supporting Actress Academy Award, but when voters realized that a good deal of her performance consisted of gross-out special effects, the statue went to fellow youngster Tatum O'Neal for Paper Moon.
John Breckinridge in Plan 9 from Outer Space (1959)
Campy and glamorous, John "Bunny" Breckenridge appeared in exactly one movie — but what a movie it was. Ed Wood's Plan 9 from Outer Space has the distinction of being simultaneously excellent and also one of the worst movies ever made. Breckinridge, powdered white and clad in a fetching vest/turtleneck combo, played the Ruler of an alien race bent on world domination. After that, it was back to the stage.
Harold Russell in The Best Years of Our Lives (1946)
After enlisting in the Army following the attack on Pearl Harbor, Russell lost both hands in an explosion. Director William Wyler then cast him as the amputee Homer Parrish in his well-regarded The Best Years of Our Lives. Rookie Russell won the Oscar for Best Supporting Actor, alas, there aren't many roles for actors — even great ones — with hooks for hands. So Russell appeared didn't appear onscreen again until 1980, and only sporadically thereafter.
Margaret Hamilton in The Wizard of Oz (1939)
During her long and prolific career, our gal in green appeared in dozens of movies and even more television episodes (as well as a series of Maxwell House Coffee commercials that haunt some of us still). Alas, they were usually small and side-kicky. Her dual role as Elvira Gulch and the Wicked Witch of the West is head, shoulders and pointy hat above the rest.

Read More