Michael Jackson Doc This Is It to Launch New Song, Album and Exhibition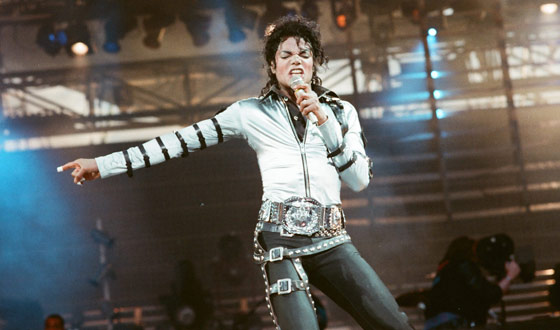 This Is It to Launch New Song, Album and Exhibition" width="560″/>

With the release of the upcoming movie Michael Jackson: This Is It, not to mention a new song, a new album, and a traveling exhibition of memorabilia, October promises to be a lucrative month in the posthumous career of Michael Jackson.
Jackson died of cardiac arrest on Jun. 25 at the age of 50 (it has since been ruled as a homicide). In the months leading up to his death he had been rehearsing in Los Angeles for a string of 50 farewell concerts — billed This Is It — that would have started in July at The O2 arena in London.
Footage from those rehearsals and behind-the-scenes clips were quickly culled together for This Is It by the tour's director Kenny Ortega (High School Musical). Ortega had been a longtime friend and collaborator of Jackson's, having directed the singer's Dangerous and History concert tours. "I'm proud of the many years of friendship and creative association I shared with Michael and I'm happy that people will get a chance to see his spirit and drive in action," Ortega said in August. "This Is It may go down as the greatest concert that no one got a chance to see, but with this film, we get a rare portrait of Michael as he prepares for his final curtain call and what I believe was going to be his master work."
The movie opens globally on Oct. 28 with advance screenings taking place the night before in select cities. Tickets for This Is It
went on sale this past Sunday and, according to Sony Pictures, advance
ticket sales records are being shattered around the world. "I've never
seen anything like it in the 25 years I have been film buying," said
Vue Entertainment's Film Buying Director Stuart Boreman. "It's a true
phenomenon and sales show no sign of slowing down."
The new motion picture isn't the only highly anticipated Michael
Jackson material coming in October. A new song "This Is It" — featured
in the movie's closing credits — will hit radio on Oct. 12. The single
includes background vocals sung by Jackson's brothers and will be part
of the two-disc This Is It soundtrack album that drops
internationally on Oct. 26 and a day later in the U.S. "This song only
defines, once again, what the world already knows — that Michael is
one of God's greatest gifts," John McClain, co-producer of the
soundtrack album, said of the new material.
Disc 1 of the album will feature Jackson's biggest hits sequenced in
the order in which they appear in the movie, including two versions of
the new song. Disc 2 will have unreleased versions of classic Jackson
songs plus a spoken word poem called "Planet Earth" which will also be
heard publicly for the first time.
If Jackson's posthumous music sales over the past three months are
any indication, the new soundtrack album is poised sell big numbers.
Since his death, Jackson has sold almost 9 million song downloads and 5
million albums, according to Nielsen Soundscan. His 2003 hits
compilation album Number Ones is already the biggest-selling album of 2009.
To further capitalize on the new movie and Jackson's resurgent popularity, AEG Live, the promoter of the canceled This Is It concerts,
will unveil a traveling exhibition of Jackson memorabilia on Oct. 28.
"Michael Jackson: The Official Exhibition," a collection of over 250
items from Jackson's Neverland Ranch will debut with a three-month stay
in London at The O2 bubble, a gallery space next to The O2 arena where
Jackson would have performed his farewell shows.
The movie, album and exhibition are certainly good news for Michal
Jackson's estate, which has pulled in over $100 million so far since
his death. When Jackson died he was reportedly close to half a billion
dollars in debt. Following a limited two-week theatrical release for This Is It — which could be extended due to high demand — a DVD release is expected by the end of the year.
See if you can pass the Michael Jackson in the Movies Quiz.
Read More