Join AMC News at the Emmys via Twitter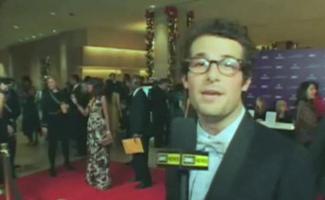 On Emmy night experience the Emmy Awards like only AMC News can deliver – on Twitter!
AMC is nominated for 23 Emmy Awards this year, the second year in a row AMC has received the most of any basic cable network, and we'll have exclusive access on Emmy night to the stars and show-runners behind Mad Men and Breaking Bad.
All night long yours truly will be tweeting live at AMC News on Twitter from the Nokia theater in downtown Los Angeles with photos, pre-show updates, behind-the-scenes insights and instant updates of the winners.
After the awards, I'll be the only reporter at the AMC afterparty and we'll be talking one-one-one on camera with everyone you'll want to hear from.
To follow along, follow AMC News on Twitter by clicking here.
Read More