Daily Scan for 09.15.09 – Waltz Joins Green Hornet, Campbell Talks Spidey 4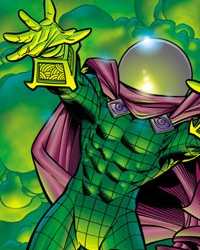 • Watchmen's Comedian, Jeffrey Dean Morgan, thinks he'd make the perfect Lobo. Actually, he's about as good a fit as any I can think of.
• Disney intends to rejigger their famous Star Tours ride. Now it'll include a Phantom Menace pod race. Why, Disney? Why?
• Speaking of Spider-Man, Bruce Campbell is hinting he might have been cast in a big role in Spider-Man 4. Mysterio, perhaps?
• Inglourious Basterds's villain Christoph Waltz is joining the cast of The Green Hornet as the new big baddie. This guy's so incredible, it can only be an improvement over the departing Nicolas Cage.
• The illustrious Eddie Izzard takes issue with Star Trek.
• SciFi Wire lists five things you don't know about Tron Legacy.
• A rather interesting comic book moral dilemma recently presented itself when Spider-Man's face changing nemesis, the Chameleon, slept with Peter Parker's roommate under the guise of Parker himself. Now comic fans are asking if it's rape. Bizarrely, the comic creators are denying it: I guess having a rapist as a supervillain is just too evil after all the mass-murdering.
Read More