Watch Alive in Joburg, the Precursor to District 9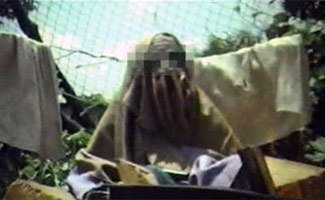 District 9, the extra-terrestrial scifi thriller that topped the box office last weekend, has an interesting backstory… including a 2005 short film at its genesis. In 2006 District 9 director and co-writer Neill Blomkamp was hired by Peter Jackson to direct Halo, the feature film adaptation of the popular Microsoft video game. Halo's budget was somewhere between $145-$175 million.
Before landing the Halo gig, Blomkamp was known primarily as
a television commercial director, most notably for his CG-laden ads for
Nike and Gatorade. Even though Blomkamp had never directed a feature
film, Jackson believed he could pull it off. But after a few months the
two studios co-financing the movie, Universal and Fox, shut down the
project after profit-sharing issues arose between the studios,
filmmakers and Microsoft that couldn't be hammered out.
Blomkamp and Jackson were understandably upset by the news. Instead
of retreating in defeat, they decided to make another movie — on their
own terms. They took one of Blomkamp's previous shorts — "Alive in Joburg",
a 2005 faux-documentary about aliens who land in 1990 South Africa, and
developed it into this past weekend's box office champ District 9.
Click here to watch Neill Blomkamp's "Alive in Joburg."
Click here for an interview with Neill Blomkamp.
Read More