Twitter Photos of AMC News at Mad Men Premiere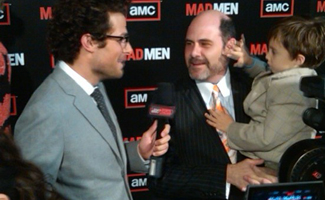 Monday night, I was first in line on the red carpet at the DGA Theatre in Hollywood for the Mad Men Season 3
premiere with the AMC News team. It was a big night for AMC: There was a
ton of press covering the event and the entire cast and crew was in the house. And
best of all I got to see the first episode of the season — but I can't say anything
about it. Season 3 is strictly top secret.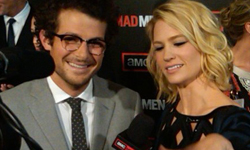 Next week we'll have the full AMC News report from the premiere as part of our week-long coverage leading up to Mad Men's return on Sun., Aug. 16 — so I don't want to give anything away.
For more photos, check out my AMC News
Twitter feed, and you'll see that
we spent some quality time with the entire Mad Men family.
For more on the Premiere, check out the Mad Men Premiere Party page.
Read More