Scott Sigler – Put Psycho in Its Place With the Dewey Deathimal System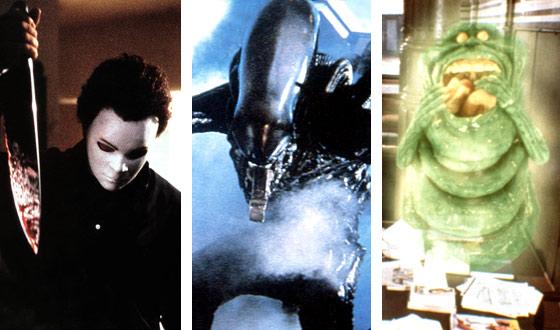 <img src="http://dev.blogs.amctv.com/wp-content/uploads/2009/08/sigler-dewey-deathimal.jpg" alt="" title="Scott Sigler – Put Psycho in Its Place With the Dewey Deathimal System" width="560″/>

Wow, there's a crap-load of horror movies out there. Like, maybe, fifteen or sixteen metric tons worth. If you stacked all the horror movies ever made end-to-end, the DVDs would stretch out several astronomical units — until your Zombie Massacre Blu-Ray melts in a solar flare shooting off of Proxima Centauri.
While you're recovering from my sciencey vocab, you should also be wondering how we can codify this cornucopia of cultural goodies. No, "It's a vampire flick" is not sufficient. We need to get organized! So I present to you the proper way to classify horror flicks: The Dewey Deathimal System.
Like that other Dewey system, it starts with ten main classes that are then subdivided into ten divisions, each of which is further divided into ten sections. That's ten main classes, 100 divisions and 1000 sections. The DDC's use of decimals (er, deathimals) within categories allows it to be both purely numerical and infinitely hierarchical. It also uses some aspects of a faceted classification scheme, combining elements from different parts of the structure to construct a number representing the subject content (often combining two subject elements with linking numbers and geographical and temporal elements) and form of an item rather than drawing upon a list containing each class and its meaning (thank you, Wikipedia!). Wake up, slacker, or it's detention for you! Now, let's start categorizing.
The basic ten classes are, well, basic:
000 – Paranormal: Undead and Haunted Houses
100 – Psychological Horror
200 – Science Gone Horribly Wrong
300 – Aliens and Other Outer-Space Stuff
400 – Serial Killers
500 – Devils and Demons
600 – Mythological Monsters
700 – Animals and Undiscovered Species
800 – Bulls–t Horror Romance
900 – WTF? This Is Horror?
Let's take a high-level look at our categories.
000 – Paranormal: Undead and Haunted Houses
It's first because it's by far the biggest single category: Movies about ghosts, vampires, werewolves, mummies… they all go here. Nosferatu (010.001) kicks off the "Vampire" division (010), which is growing so fast the number of titles is threatening to accrete into a planetoid. Add in the infinite number of zombie flicks (020), and you're talking gravitational mass that could suck in a black hole.
100 – Psychological Horror
Another mega-category that dates back to the genre's earliest days: Psycho defines the genre (split personalities, 110), but you can also get into Cape Fear (stalkers, 140) and Misery (obsessive fans who are far too proficient with sledgehammers, 151).
200 – Science Gone Horribly Wrong
A good catch-all category, though the line between science-gone-wrong and paranormal movies like Re-Animator and Dr. Jekyll & Mr. Hyde isn't always clear. Yes, science can make the dead walk again, but what to do with Jurrasic Park, which could arguably fall under 700: Animals & Undiscovered Species. Bottom line: If it's created in a lab and that lab is not just a gate through which evil spirits can enter, then you're firmly in the 200s,
300 – Aliens and Other Outer Space Stuff
Pretty damn simple. If it's not from Earth and it's not supernatural, this is where it goes. Divisions include 310: Aliens Who Eat You, and … no, wait. That's the only subcategory; all aliens eat you in one way or another.
400 – Serial Killers
Real-life serial killers (410) dominate the category with movies like Zodiac and Ted Bundy. Fictional serial killers have many divisions, like 421: Serial Killers Who Seem Really Nice And With Whom You'd Like to Have a Beer (Dexter), and 425: Serial Killers Who Should Not Wear Knives on Their Jumblies (Se7en). Scream, Halloween and Friday the 13th also wind up here in various sub-categories.
500 – Devils and Demons
This stuff spooks me… yes, even horror writers have things that make them pee their little pants. So let's not linger here to long: The Omen and The Exorcist clearly belong in this category. But what about 560: Lovecraft? Hell yeah, how about The Curse, (560.249) with Wil Wheaton and The Dunwich Horror (560.629) with Dean Stockwell? Good movies if you like He Who Shall Not Be Named.
600 – Mythological Monsters
Sad to say, this category has been ruined thanks to stinkers like Hydra, Wyvren, and Cerebrus. Try not to look to closely at these, or you'll get the Medusa treatement and be turned to stone.
700 – Animals and Undiscovered Species
Many of your big monsters go here, including King Kong, Godzilla and that Cloverfield thing (though it's possible that last one belongs in 300: Aliens and Other Outer Space Stuff). This category also accomodates movies about home-grown horrors, Jaws, Orca, Grizzly Park and Anaconda. Unfortunately, cutsie-wootsie crap can fall in here as well, which is why 792.426 is the number for Harry and the Hendersons.
800 – Bulls–t Horror Romance
The pro-Horror Romance lobby (fans of True Blood, Buffy, Angel, Twilight, etc) and the anti-Horror Romance faction (everyone who's over the age of 12 and/or neither own fifteen cats nor sells dreamcatchers at craft fairs) nearly came to blows over this category, the former group because they actually believe it's a valid kind of "horror" and the latter because they know that a smoochie-pants vampire is no such thing and needs to be put on a shelf. A back shelf… behind that copy of Atlas Shrugged that no fully formed adult is ever going to read.
900 – WTF? This Is Horror?
This catch-all category absorbs movies that slip through the above cracks, mostly horror/comedies like Teen Wolf, Once Bitten and Dracula: Dead and Loving It. But movies that defy description also wind up here. Movies like Basket Case; I mean, come on, it's a mutated twin fetus in a picnic basket that kills people … WTF?
File Under: Death
Just because I'm talking librarian stuff doesn't mean I'm wearing horn-rim glasses and a knee-length skirt for you, ya pervs. This is a good, logical system for categorizing movies that beats that whole IMDb keyword hullaballoo right to hell. Now it's your turn: How would you categorize your favorite movies, from class to division, section and number?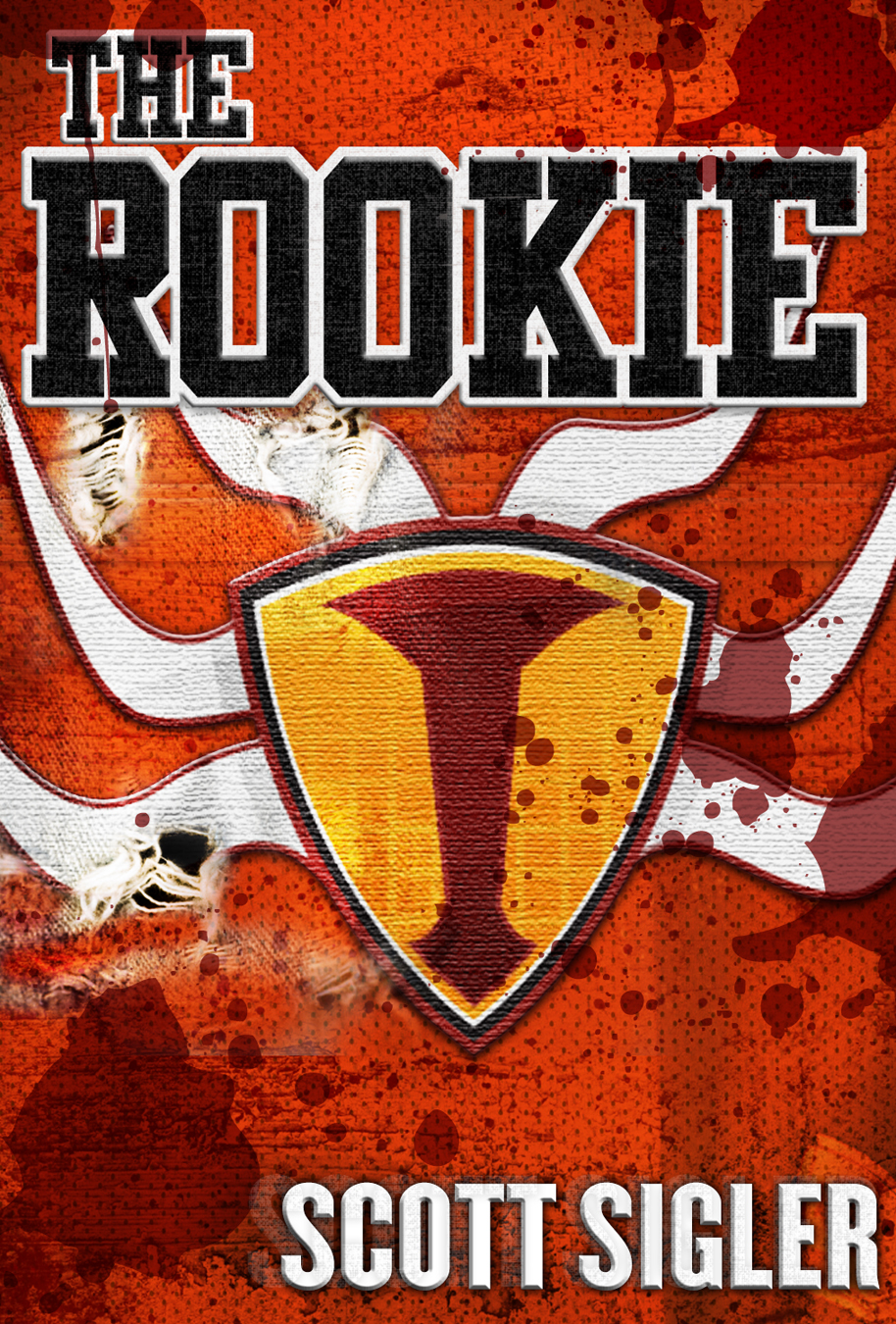 New York Times best-selling author Scott Sigler writes tales of hard-science horror, then gives them away as free audiobooks at www.scottsigler.com. His novel INFECTED was named as the Border's #1 mystery, thriller and horror novel for 2008. CONTAGIOUS is in stores now and THE ROOKIE will be available in August. If you don't agree with what Scott says in this blog, post a note in the comments section below. Please include all relevant personal information, such as your address and what times you are not home, so Scott can come visit and show you his world famous "Chicken Scissors."
Read More