Uncategorized
Q&A – Singer-Songwriter Marié Digby Wants to Conquer Movies Next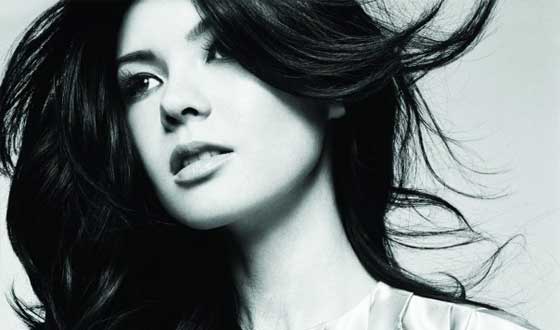 Marié Digby, the guest on this Saturday's All Star Summer specials, has already racked up more than 5 million views on her YouTube channel. Her songs have been featured in ads and on TV shows; a new album, Breathing Underwater will be released in September. Next up: Movies.
Q: You have a new album coming out on Sep. 15. How different will it be from your last one?
A: It's quite different, phonically at least. The goal with the second album was to stay similar lyrically, but I wanted lusher production: Beats, base. So it's still singer-songwriter but with a rhythmic pop undertone.
Q: You're a celebrity on YouTube. How has that affected your career?
A: I think if not for YouTube, I might have still found a way to get my album released, but its fast-tracked everything for me. It's been incredible and it allows me to have a really close relationship to the people who listen to my music.
Q: In your early, and most popular, YouTube videos, you're sitting in your living room singing. What inspired them?
A: It wasn't out of boredom. It was a conscious decision. I had an
album that was ready to go for over half a year and I was kind of
worried about my label losing interest in it. So I was just creating a
fan base of my own and they were an important reason I was able to get
that album out. I thought maybe a few people would find my videos
interesting, but I didn't think it would be this many or happen this
quickly. That's the part that I'm still scratching my head about.
Q: Your music has been featured on TV shows too?
A: The one that comes to mind is The Hills. The music supervisor actually wrote to me on MySpace and said, "Hey I do the music for The Hills. I
was hoping to use your acoustic version of 'Umbrella.'" I was skeptical
at first. But I did end up sending it to him and he used it and it was
perfectly placed. A lot of feedback was generated from its use and
they've now used seven or eight of my songs.
Q: Enough TV. What are your favorite type of movies?
A: For me, the music really counts. I could see a great movie and if
the music doesn't quite match, it can ruin the experience for me.
Someone that takes a lot of care is Baz Luhrmann. I'm a big fan of his
movies and his soundtracks. Romeo & Juliet (1996) and Moulin Rougue (2001) were big ones for me. I like darker movies too, like A Clockwork Orange (1971).
Q: What about your favorite soundtracks?
A: I love the Lurhmann ones. I think I was 13 when Romeo & Juliet came out and I still listen to the soundtrack. It had Radiohead and The Cardigans and all the popular artists of the '90s.
Q: Who are some of the worst movie musicians?
A: The ones I think of usually know they're bad. Like Adam Sandler in The Wedding Singer (1998)… maybe he doesn't know he's bad.
Q: Have you thought about doing the music for a movie?
A: It's one of my biggest dreams. I'd love to score a movie. In my
mind sometimes when I'm writing songs, I'll come up with a melody and
know that it's not really meant to be a song, but it'd be perfect as
the backdrop to a scene in a movie. I'm already getting ready for that
day. I hope it comes.
Q: Do you have any of your own plans to do so?
A: Instead of doing a traditional music video, I'm playing around
with the idea of doing a mini-film using all the songs from the album.
Read More