Mary Robinette Kowal – Dumbledore Duels Gandalf in a Spell-Casters Showdown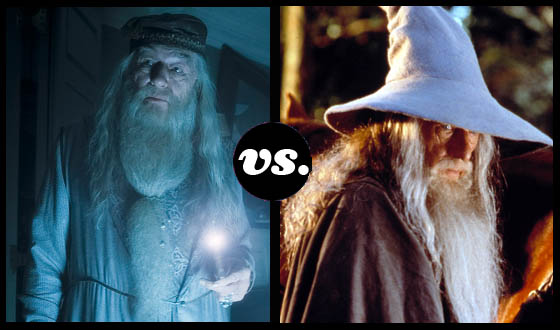 With everyone's attention fixated on the new Harry Potter flick, it's easy to forget there are wizards working locales other than Hogwarts. And though Dumbledore and Voldemort regularly vie for the title of "World's Greatest Wizard," how would Hogwarts's Headmaster fare against sorcerers from other fantasy worlds? Could Gandalf take down Dumbledore in a head-to-head spell-casting showdown? Could the Sorcerer's Apprentice teach the Wizard of Oz a thing or two about Hocus Pocus? In a battle of style and skill, would Excalibur's Merlin or Akiro from Conan the Barbarian come out on top?
It's a wizarding duel that brings the mightiest sorcerers of the ages against one another — and your vote will declare the victor. So ready your wands, fellow fantasy-philes, and vote in the tournament today!

Mary Robinette Kowal is the winner of the 2008 John W. Campbell Award for Best New Writer and a professional puppeteer. Her first novel Shades of Milk and Honey is being published by Tor in 2010.
Read More