John Scalzi – When Science Fiction Goes Global at the Foreign Box Office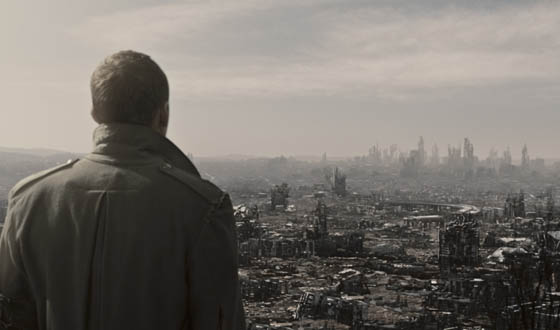 Here's a question for you: Which is the bigger summer science fiction hit — Star Trek or Terminator Salvation?
"Well, that's easy," you say, gazing at the box office figures: Star Trek had a $75 million opening weekend and has made $250 million at the box office so far, while the Terminator flick had a $42 million opening and has made just under $125 million — half of Star Trek's haul. So: Star Trek.
That's very logical of you. You are correct. But what if I told you there was an alternate universe in which it was Terminator Salvation that had grossed $230 million at the box office while Star Trek managed a mere $125 million?
"Why, that's madness!" you'd no doubt say. "Do the stars of each movie in this alternate universe also wear sinister goatees?" No, they don't. The stars looks the same, act the same, and even sound the same — that is, as long as the movie has subtitles instead of being dubbed. Because this alternate universe I am speaking of is the rest of the world. Welcome, friends, to the Foreign Box Office.
Decades ago the international market was a bit of an afterthought for Hollywood compared to its primary domestic market (the US and Canada). These days, however, foreign markets are just as important — and as we see in the case of Terminator, can actually change the box office math, turning a minor financial disappointment into a bona-fide hit. In the U.S. and Canada, Star Trek has made over $125 million more than Terminator, but when you add in the rest of the world, the box office difference between the two is just $22 million ($378 million for Trek, $356 million for Terminator). Which is the more successful film really just depends on what country you're standing in.
The foreign box office doesn't just equalize out the big hits; sometimes it can actually save a flick's bacon. Take, if you will, Dragonball: Evolution, which was a big fat flop here in the domestic market grossing $9.3 million. For a picture that cost $45 million to make, that's very bad news. But internationally, the movie rolled up over $48 million for a total worldwide gross of $57 million. This is no blockbuster gross, but it doesn't entirely stink. At the end of the day, when DVDs and rentals and cable showings and such are tallied up, it'll probably squeak into the black. And what does that mean? Dragonball 2: Reborn is currently scheduled for 2011.
There are also movies that are monster hits without the help of the domestic box office. As we speak, there's one that has grossed $182 million internationally — a sum that would put it at number six on the domestic box office for 2009 — without having made a penny here at home. That would be Ponyo, the latest fantasy flick by Japanese animation icon Hayao Miyazaki. The movie is scheduled for release domestically in August, but is unlikely to make a significant sum — Miyazaki's most successful here, 2001's Oscar-winning Spirited Away, made just $10 million while earning $265 million abroad. Indeed, Miyazaki's last four pictures combined have grossed nearly $850 million, of which just $17 million was banked here in the U.S. and Canada.
That said, Miyazaki illustrates a salient point for foreign box office: It's not evenly distributed. Of Ponyo's $182 million gross, more than $160 million of it is in Japan — the director's home territory. To go back to Star Trek and Terminator, Trek's best overseas markets were the UK, Australia and Germany — markets similar to the U.S.'s where Trek has a successful track record on TV. Meanwhile, Terminator did its best business in Japan and South Korea — two gadget-obsessed cultures who, frankly, are probably closer to a Skynet sort of situation than the rest of us are. Only one movie this summer, in fact, has been an evenly distributed smash, and if you guessed that it was Transformers: Revenge of the Fallen, you may congratulate yourself (or weep, depending on your inclinations).
Why mention all of this? Well, so that when Terminator 5 rolls onto movie screens in a couple of years (along with the next Star Trek and Transformers installments), you won't be standing there going, "Wait, I thought the last one didn't do well." It did do well. You just have to look at it globally.
Winner of the Hugo Award and the John W. Campbell Award for Best New Writer, John Scalzi is the author of The Rough Guide to Sci-Fi Movies and the novels Old Man's War and Zoe's Tale. He's also Creative Consultant for the upcoming Stargate: Universe television series. His column appears every Thursday.
Read More