Dead From New York – It's the SNL Alumni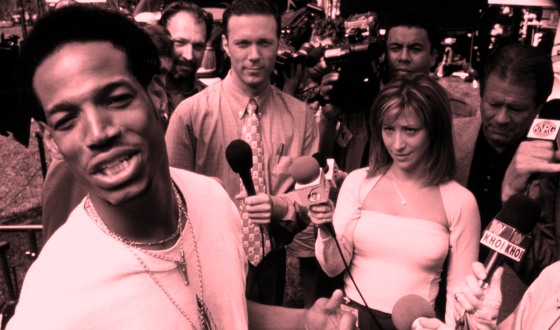 Dead From New York – It's the SNL Alumni " width="560″/>

Sure, Saturday Night Live has churned out several generations of comic superstars — just check out Cheri Oteri's turn in AMC's Life Coach for the latest proof. But SNL stars in horror movies, well, that's a little less expected. Maybe these guys are simply hellbent on showing us that not only can they make us scream with laughter, but that they can also make us scream. Read on for a list of movies in which the Not Ready For Prime Time Players get dismembered, turned into trees and sample that zombie ice cream.

Chris Kattan, House on Haunted Hill (1999)
In this remake of William Castle's 1959 frightfest, Chris Kattan owns the titular house, an abandoned asylum where an eccentric mogul is hosting a dinner party. Alas, Kattan's character is a mincing little cretin with no sense of humor, and his death is a footnote. Hungry for more? Check out Santa's Slay (2005), in which he's slaughtered alongside none other than James Caan!

Cheri Oteri, Scary Movie (2000)
Oteri's endlessly obnoxious Gail Hailstorm one ups Gail Weathers (Courteney Cox) from the Scream movies. Just a few minutes of her bragging about her shamelessly exploitative book "You're Dead, I'm Rich" or her mercilessly berating her cameraman and you'll start praying for something truly awful to happen to this awful (and awfully funny) character.

Dana Carvey, Halloween II (1981)
This was Carvey's first movie role, and it's a bit part: His character doesn't even have a name — he's credited as "Assistant" (though Time Out London did dub his character "Flippant Bozo #1"). Carvey's role is memorable mostly because he's in a movie about fictional masked psycho Michael Myers and, years later, co-starred in the Wayne's World movies with the other Mike Myers. Schwing!

Dan Aykroyd, Earth vs. the Spider (2001)
The former Ghostbuster plays Jack Grillo, a detective who pokes his nose where it doesn't belong when corpses entombed in cobwebs start piling up. If Aykroyd's character seems to pay homage to hardboiled movie gumshoes of the 1950s, it's because this is a loose remake of the vintage big-bug flick of the same title. Aykroyd also had a cameo in the "Nightmare at 20,000 Feet" segment of Twilight Zone: The Movie (1983).
Eddie Murphy, Vampire in Brooklyn (1995)
Before reinventing himself as the king of lame family comedies, Murphy experimented with a variety of genres in an apparent attempt to reclaim his mid-'80s glory. This uneven Wes Craven entry, in which Murphy plays a suave Caribbean vamp named Maximillian (he also co-wrote), was his shot at horror stardom. It didn't work. The movie is neither particularly scary nor particularly funny, but Murphy's bizarre jheri-curl mullet is the stuff of nightmares.

Dennis Miller, Tales From the Crypt Presents: Bordello of Blood (1996)
Miller plays a smart-mouthed private dick who finds himself doing battle with the queen of a brothel packed with vampire seductresses. It could have been an interesting role for Miller –sarcastic and world-weary isn't too big a stretch — but the sad fact is that he's just not funny. In this flick's defense, you do get to see Miller fight a vampire Corey Feldman, which is almost worth the price of admission all by itself.

Garrett Morris, The Stuff (1985)
Low-budget auteur Larry Cohen's clever, creepy spoof of consumerism, in which an alien dessert food turns people into zombies, is one of his most underrated social satires. Garrett Morris portrays "Chocolate Chip" Charlie W. Hobbs, a thinly veiled caricature of real-life cookie mogul Famous Amos, and gets some of the movie's best lines, including this corker: "Don't you know who I am? I am Chocolate Chip Charlie! My hands are registered with the mid-New Jersey police as lethal weapons and I eat them guns for breakfast!"

Julia Louis-Dreyfus, Troll (1986)
After her three year stint on SNL and before securing a berth on the Seinfeld fame train, Louis-Dreyfus tackled the role of Jeanette Cooper, a tenant whose apartment building is terrorized by evil troll king Torok. How evil is Torok? So evil that he turns his victims into giant plants. So if you have a yen to see Julia Louis-Dreyfus turned into a tree, this is the movie for you. Bonus: The protagonist's name is Harry Potter, Jr. Seriously.
Want more Cheri Oteri? Click here to find out when her new microseries Life Coach is showing on AMC.

Read More