Daily Scan for 07.27.09 – Tron Gets Trailer, Baker Returns to Who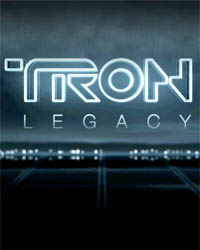 • Tron 2.0 has a new title, Tron Legacy, which isn't really all that much better, but the new trailer sure is.
• Although Matt Groening and David X. Cohen took a "cross your fingers and we'll see" approach to the news that Futurama's entire voice cast will be replaced, Bender himself is optimistic everyone will be returning.
• Marvel comics has acquired the rights to Mick Angelo's famous Captain Marvel copy, Marvelman, the seed for Alan Moore's seminal Miracleman series. Of course, the rights to republish Miracleman are still very much in limbo, and Marvel is unlikely to do anything really good with the character.
• Tom Baker is finally returning to Doctor Who in a series of BBC Audio Plays. Let's hope they are nearly as good as the Big Finish productions featuring the fifth, sixth, seventh and eighth doctors.
• Speckyboy lists 24 LEGO stop-motion films mimicking cool genre movie scenes. LEGOs can do anything.
• Entertainment Weekly lists the fifteen must answer mysteries of Lost's sixth season. With only 16 episodes left, expect a good chunk of these to be left up in the air.
• io9 lists twenty scifi heroes pulled out of retirement for one last adventure.
Read More