Beyond The Godfather – The Best Mob Movies You've (Probably) Never Seen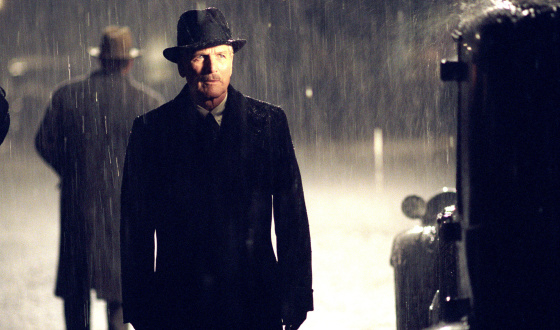 The Godfather – The Best Mob Movies You've (Probably) Never Seen" width="560″/>

Love mob movies, but tired of watching Goodfellas for the fortieth time? Netflix already recommended The Boondock Saints? Well, today's your lucky day, wise guy. Cause we've got an offer you can't refuse… OK, enough of that. We're liable to get whacked! Anyway, even the biggest mob movie fan can't see everything, and invariably there are gangland classics that pass you by. That's where we come in, with picks for the some great mob movies you might have missed. Looking for a lost gangster classic? Then take these movies, but leave the cannoli. That stuff is tasty.
Eastern Promises (2007)
Though this movie's buzz mostly focused on Viggo Mortensen fighting in the buff, his and David Cronenberg's fierce follow-up to A History of Violence is also a well-directed look into the inner workings of the Russian mafia. Mortensen is riveting as "undertaker" Nikolai Luzhin, while Armin Mueller-Stahl is subtly creepy performance as a sadistic crime boss. It's also one of the only mob movies to not feature copious gunplay — all the dirty work is done with knives.

Road to Perdition (2002)
Overlooked upon its release, Perdition features a typically scene-stealing, late-career performance by Paul Newman as an Irish mobster and a killer hitman turn by Jude Law. Add to that its painterly cinematography and Tom Hanks in "serious Tom" mode as Newman's enforcer, on the lam after his wife and son are murdered, and you've got an underrated neo-classic. Of course, Perdition is still pretty well-known, unlike….

The Funeral (1996)
Abel Ferrara (Bad Lieutenant) and Christopher Walken first teamed up for the flashy crime drama King of New York but their '30s-set reunion, The Funeral,
is a much more subdued affair. That doesn't mean it lacks heat,
especially in the late Chris Penn's volcanic performance as hotheaded
gangster Chez. It's also a handsome-looking movie (beautifully shot by
Ken Kelsch), and one of the least over-the-top entries in Ferrara's
gonzo filmography.

A Bronx Tale (1993)
This
absorbing street-level tale was a collaboration between director Robert
De Niro and writer/actor Chazz Palminteri, back when both were still in
their prime. Palminteri was offered big money for the rights to the
story, which was based on a one-man play he performed on both coasts,
but held out for the starring role. His passion shows: The movie is as
compelling a portrayal of the lure of mob life for the average
underprivileged chump as any of its more famous counterparts.

Carlito's Way (1993)
With another excellent performance from Sean Penn as a coked-up lawyer
to Al Pacino's gangster, this atmospheric gangster flick is easily one
of Brian DePalma's best movies. Its stunning visuals go far beyond the
eye-poppingly garish disco settings that dominated the era in which it
takes place, and the minor characters that pack the movie's sub-plots
— John Leguizamo, Viggo Mortensen, and Luis Guzman among them — are
just the icing on this delectably gritty, macho cake.

Miller's Crossing (1990)
Though embraced by critics, the Coen Bros.' gorgeous gangland epic has
been somewhat forgotten amid their recent triumphs. As with No Country for Old Men,
the Coens don't just dabble in the crime genre, they embrace it head
on, delivering one of the best period mob movies of all time. The film
is stocked with great performances, but Coen regular Jon Polito
deserves special recognition for his turn as the exceedingly nasty
crime lord Johnny Caspar.

State of Grace (1990)
Want
to see where flames first sparked between Sean Penn and Robin Wright?
Look no further than this splashy Irish crime thriller, featuring
blistering performances by Gary Oldman (before he went too far into
hammy villainy) and Ed Harris as well. Penn's understated turn as a
good local boy turned cop who goes undercover to take down the Irish
mobsters that have taken over his old neighborhood is particularly
impressive given the uber-intense performances clocked in by the rest
of the cast.

Prizzi's Honor (1985)
While the premise — a mob hit man and hit woman fall in love — may seem more Analyze This than The Godfather,
great director John Huston doesn't pull any punches in its depiction of
Mafia life. (He also has a way with actors, which shows in the superb
performances from Jack Nicholson and Huston's daughter Angelica, among
others.) You can trace the DNA of The Sopranos' darkly comic tone in Nicholson's loaded banter with Kathleen Turner.

The Friends of Eddie Coyle (1973)
Like The Departed?
Then you have to check out this Boston-set crime flick. The cast is a
virtual who's-who of grizzled '70s actors, with Robert Mitchum as a
small-time gunrunner forced to turn snitch, and greats like Alex Rocco
and Peter Boyle adding to the gritty atmosphere. Bullitt
director Peter Yates shows a keen eye for the "regular Joe" criminal,
the low-on-the-totem pole guy who runs afoul of the Irish Mob. When
they say they don't make them like they used to, they're usually
talking about this gem.

Read More