Web Stalker – Serial Killer Fans Go Helter Skelter Over Oliver Stone's New Manson Biopic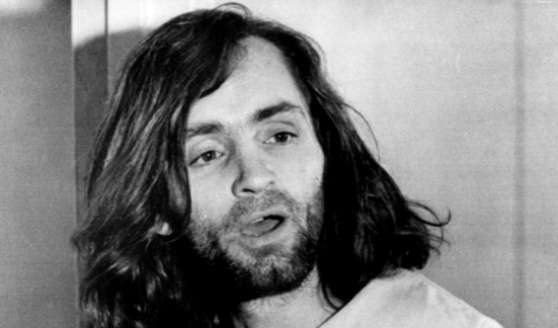 Pair Oliver Stone, one of Hollywood's most divisive directors, with Charles Manson, one of the world's most notorious serial killers, Charles Manson, and what do you get? Internet mayhem, that's what!
The blogging hordes have been out in force since Variety broke the news, via guest columnist Liz Smith, that Stone was considering a magnum opus-style movie about the life and times of the wild-eyed madman who's serving a life sentence for his part in masterminding 1969's era-ending "Helter Skelter" murders.
"Oliver Stone has never been one for shying away from controversy, building a long and largely successful filmography around some of history's most talked-about figures," mused IGN's Christopher Monfette, "So is it any wonder that Stone's next project might just involve the infamous Charles Manson?"
Reaction to the news among the Internet commenterati was instant and the consensus was "Why bother?"
So far, the naysayers have mostly focused on the fact that there have already been two made-for-TV Manson movies, one of which burrowed deep into the scaredy-cat depths of the American psyche, along with a kick-ass indie take on the Manson family's reign of terror.
"The film is simply called The Manson Family and it was directed by Jim Van Bebber," shudders GeekTyrant, who goes on to describe "the craziest Manson film of all, one that I don't even think Oliver Stone will be able out shock." HorrorWriter concurs: "I doubt even Oliver Stone will top Jim Van Bebber's The Manson Family for its sheer headf**k psychedelic gruesome imagery. Very few films batter my head like that…"
Horror fan, if those comments make you desperate to see Van Bebber's movie, you aren't alone. Let's dim the lights and get this freaky-deaky show on the road! Or not… Stone's suitability as director for this particular grisly project aside — and rumors that he's already off the project abound — an equally large segment of the online outcry questions whether there's any redeeming value in putting Manson back in the spotlight. Argues one reader over at WorstPreviews.com, "The US should stop making heroes of their outlaws by giving [them] this kind of attention. We all know Manson watching a show on himself would only (further) enable his ego… his 'evil' wouldn't even phase him. Don't buy books about them. Don't watch their movies."
Meanwhile, over at ShockTilYouDrop, Andrew writes: "The public fascination with people like Manson is disgusting. He does not deserve the recognition he gets. That kind of treatment only spurns on more misguided souls in search of immortality. Oliver Stone used to make incredible movies with heavy messages to them. He shouldn't be reduced to this kind of thing."
And, it appears, he won't be. As the fans over at Oliver Stone's IMDB page surmised early on (with their cries of "Can't believe it's true" "I'm sure it's a mix up," and, "The whole thing sounds unbelievable and makes zero sense!"), Stone appears to have little room in his schedule for the scandalous Manson film. And sure enough, the most recent Stone reports ignore the Manson rumors in favor of the gossip that Michael Douglas is after Javier Bardem to star in Stone's upcoming Wall Street 2.
Luckily, you don't need a movie to creep yourself out: Manson fans in search of a fix need look no further than Charles Manson's Facebook page — seriously, just let that one sink in for a sec — in which there's an ongoing discussion on the topic of "Insane?" Suffice it to say that reading through real people's thoughts on the matter is way scarier than a movie could ever be.
Read More