Upset Win and Controversy in Shocking Horror Brides Tournament Finale!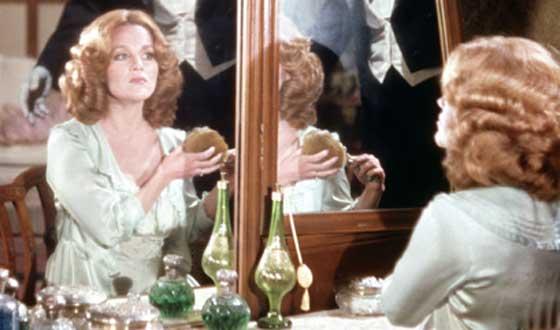 I can hear it now: Villagers with burning torches, stomping through the dark night to the castle, screaming "We demand a recount!" How could this have happened?
No. 14 seed Madeline Kahn, who played Elizabeth in Young Frankenstein, shocked the world by winning the Horror Brides Tournament championship despite her low ranking. Kahn laid down her wrath against the No. 1 seed and heavily favored Bride of Frankenstein. But while other rounds raked in as many as 400 to 500 votes, the final ended at just 51 votes — 31 for Kahn, 20 for Bride of Frankenstein. The vote ran the scheduled 24 hours, just as the previous round did, and yet interested parties have already filed a protest. Don't change your Twitter icon to green just yet.
"It's a travesty," Frankenstein's monster said. "In fact, I'd go so far as to say it's a travishamockery. Everyone knows my Boo's fans are goth kids who don't even get out of bed until damn near midnight. By the time they finished putting on their mascara and ripping some fresh fishnets, it was all over. Yeah, my Boo started slow, but come on, that hair is streamlined — she's built for a sprint to the finish."
This reporter confronted Frankenstein's monster about the fact that he has had relations with both Bride of Frankenstein, whom he did not marry, and his legal wife, Elizabeth, whom he did marry in Young Frankenstein. "My sex life is none of your damn business," Frankentein's monster said. "Now beat it, before I rrraaaaarrrr!!!"
For the record, Frankenstein's monster is still legally married to Elizabeth. They separated in 2004, but have not officially filed for divorce.
An asterisk on the title, but a title nonetheless. Lovely Madeline Kahn in the role of Elizabeth, you are the Horror Bride Tournament Champion!
See The Final Tournament Results!
Read More