Uncategorized
Q&A – Comedian Kevin McDonald Gives Drama a Try in Year of the Carnivore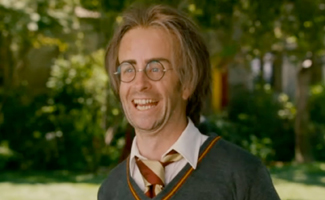 A founding member of sketch comedy group Kids in the Hall, Kevin McDonald has gone on to forge an impressive movie career on his own. He chats with AMC News about what went wrong with Kids in the Hall's Brain Candy, what went right with Epic Movie, and his appearance in the recent Cannes selection, Year of the Carnivore.
Q: There's certainly been a lot written and said about Brain Candy over the years… What do you remember about making the movie?
A: It was a very hard experience working on Brain Candy… During the writing process, the members of the group were going through marriage break-ups, deaths in the family and even in-fighting in the troupe. And Dave [Foley] quit during this process. But the hardest part was the actual writing of it — all five of us were in the same room, every day, writing the script. We used to write sketches in smaller groups so writing the movie, all together was very hard. We never agreed on anything. The writing of this miniseries is working because we learned from Brain Candy and are writing in smaller groups again.
Q: Do you think it was a mistake to make the transition from television to movies?
A: I think it is a necessary evolution for a sketch troupe to go
from TV to movies. Python did it. The Marx Brothers went from Broadway
to movies — before there was TV. Our TV show was over, it was time for
movies. You always have to go to the next step or you stagnate.
Q: What can you tell us about the new Kids in the Hall project?
A: The new KITH show is a miniseries — a comedy Roots if you will. It will be eight episodes and called Death Comes to Town.
And it's about a small town where people keep getting murdered. There's
a big trial — it's sort of a comedy whodunit. Miss Marple meets Woody
Allen.
Q: In 2007 you played Harry Potter in Epic Movie.
A: The writer/directors asked me to do it. And I saw Not Another Teen Movie
and I thought it was pretty funny. It sounded like fun, so I said yes.
It did not turn out the way that I thought it could have, but I learned
how to fence for it.
Q: Its directors, Jason Friedberg and Aaron Seltzer, don't have a lot of fans among critics. Do you think about that when you're choosing a project?
A: Ultimately, I pick my projects for my own reasons. I did not
agree with what the critics said about their other movies made before Epic Movie so I ignored them. You have to know that I grew up loving Mel Brooks movies and Big Bus and Airplane so I'm a kindred spirit with parody movies. I only wish I was better in Epic Movie. When I saw it, I started coming up with ideas of what more I could have done.
Q: Did you get a chance to discuss the role with Daniel Radcliffe, or J.K. Rowling?
A: Yes, they were both on set with me, advising me the whole way. I
couldn't have done it without Daniel's constant notes and I admit to
having a bit of affair with J.K. Or was it the other way, around? I
forget now.
Q: Let's talk about Year of the Carnivore, which just played at Cannes. It's more dramatic than the other movies you've appeared in.
A: I play the father of the lead character in Carnivore. I
got to act with Canadian legend, Sheila McCarthy. The lead actor was a
sweet kid who's parents had gotten her into the Kids in the Hall. She
was extremely talented as well. The director was someone I had know
back in the '90s a little bit and she used to be a lead singer of a
great rock band. My part had just enough comedy that I was very
comfortable doing it, though, I would like to do more dramatic parts.
Q: And last but not least, you'll be appearing live in New York at SketchFest NYC.
A: My one-man show that I'll be doing in New York is called "Hammy
and the Kids." It's a true story about being in my 20s, dealing with my
drunk dad and and starting out with the Kids in the Hall. It has a few
songs in it, which I apologize for because I can't sing — but do
anyway.
Read More