Uncategorized
Q&A – AMC Storymaker's Design Team Works Round the Clock to Draw Tom Cruise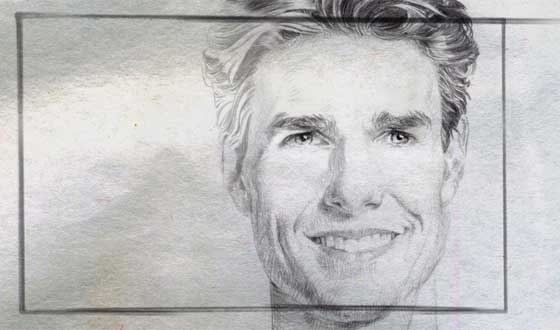 AMC Storymaker's Design Team Works Round the Clock to Draw Tom Cruise" width="560″/>

Creating a show's opening credits can be a thankless job but the team at Radical Media was able to create a distinctive set of storyboard sketches for AMC Storymakers. Executive producer Jiffy Iuen, creative director James Spindler, and designer Mike Wasilewski talk about how it got done.
Q: What was the idea behind the opening credits?
James: The idea was to take the show out of the studio and move it to a very residential, insider setting and we wanted to find something that reflected the very insider nature of Hollywood. There are so many Hollywood shows that are out there so every cliché with movie marquees and grips. A storyboard of the opening felt like unexplored territory that we hadn't seen before. It was treating the open as we would treat a scene from a film, but with a very loose, organic quality that mirrors the spontaneous quality of the guests themselves. That's what differentiates the show as well — it's not this staged exchange, it's a very comfortable environment where people talk off the cuff. We just wanted to find the graphic equivalent of that.
Q: Who drew the images and were there details you asked the artist to keep in mind?
Jiffy: The artwork was done by Wayne Coe.
James: There was a specific request to keep them loose but to make
them identifiable. We originally had a much more gestural approach to
it, and it became a little tighter as the process went on.
Q: Did he work on the animation as well?
Jiffy: The artist was strictly an illustrator. The way the process
works is that we present the concept to AMC and once they sign off the
design board, which is essentially a storyboard in itself, we then look
for an animation company that we feel is going to be able to faithfully
execute what's been laid out.
James: We did a bunch of treatments for the show, some things that
were very different than what you are looking at now. We had a lot of
different ideas and this one came to the top. We worked with Imaginary
Forces to bring it to life.
Q: How did you come up with the logo?
Mike: It started just with doing type exploration. We ended up just
drawing the type over and over to get the loose, in-the-moment feel
that the rest of the board has and then coming up with ways to animate
it from start to finish. When you see the open, it builds from being
sketched out to a more fixed logo.
James: To make it look really loose took a lot of calculating. We didn't just dash it off in order to make it look artful.
Q: So what was the time frame for this assignment?
Jiffy: One of the unique things about this project in particular is
that it was done very, very quickly. We took images that those
illustrations are based on directly from the TV show, stills and screen
grabs for them to pick base the illustration off of.
Mike: Animation is a slow process and I think the whole project from start to finish was seven days.
Read More