Uncategorized
Surprise, Surprise… Dirty Harry, Arnold, the Duke and Batman Are Greatest Movie Heroes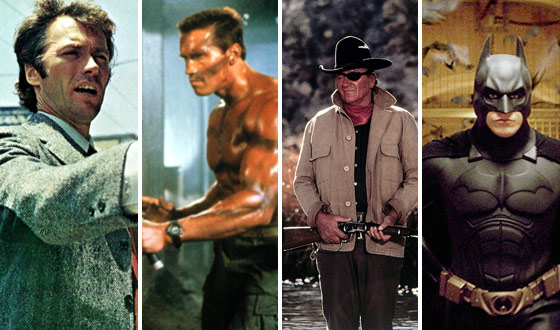 Throughout May, AMC celebrated the greatest movie heroes with weekend marathons and double features paying tribute to iconic characters like Colonel Braddock and John McClane. Instead of leaving it at that though, we decided to let you weigh in yourselves on who really is the biggest, baddest and boldest in a variety of categories: anti-heroes, action heroes, Western heroes and anti-heroes. Now, the results are in and frankly, there are no real surprises.
1. The baddest anti-hero is Dirty Harry.
2. The boldest action hero is Arnold Schwarzenegger.
3. The biggest Western hero is John Wayne.
4. The coolest superhero is Batman.
5. The greatest war hero is General Patton.
If you're not in agreement with any of these picks, the polls are actually still open.

Read More